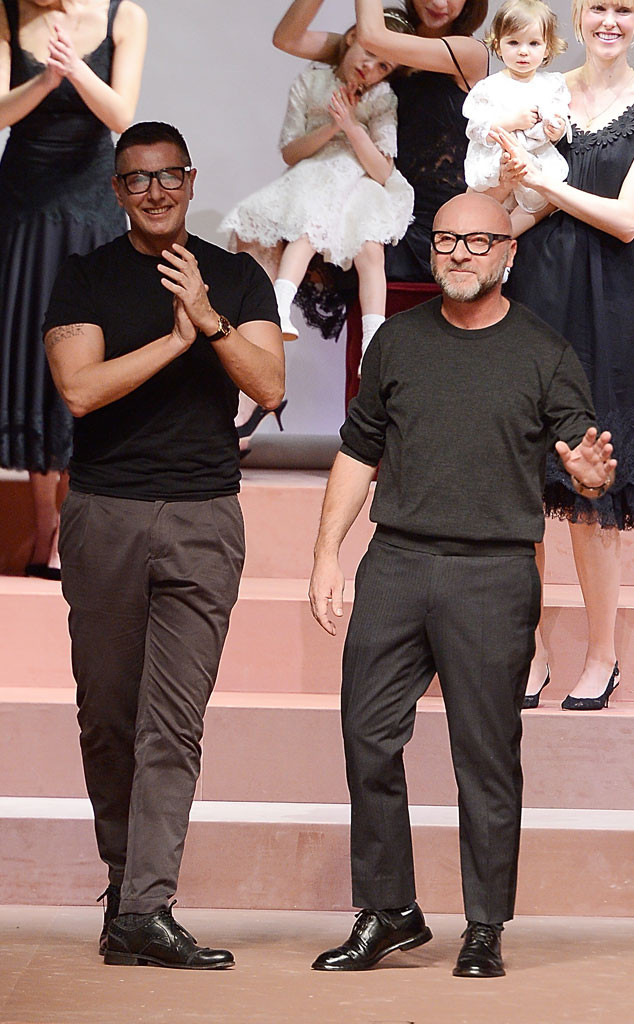 Pietro D'Aprano/Getty Images
Dolce & Gabbana's Domenico Dolce is apologizing for negative comments he and partner Stefano Gabbana made about same-sex parents and babies conceived via in vitro fertilization and artificial insemination, five months after their remarks sparked a backlash and angered celebrities such as Elton John.
The designers, who are gay and were once a couple, had spoken to Italian magazine Panorama in a joint interview published in March.
"I am so sorry," Dolce told Vogue magazine in comments published on Friday. "It was not my intention to offend anyone."
"I've done some soul-searching," he added. "I've talked to Stefano a lot about this. I've realized that my words were inappropriate, and I apologize. They are just kids...You don't need labels, baby labels."