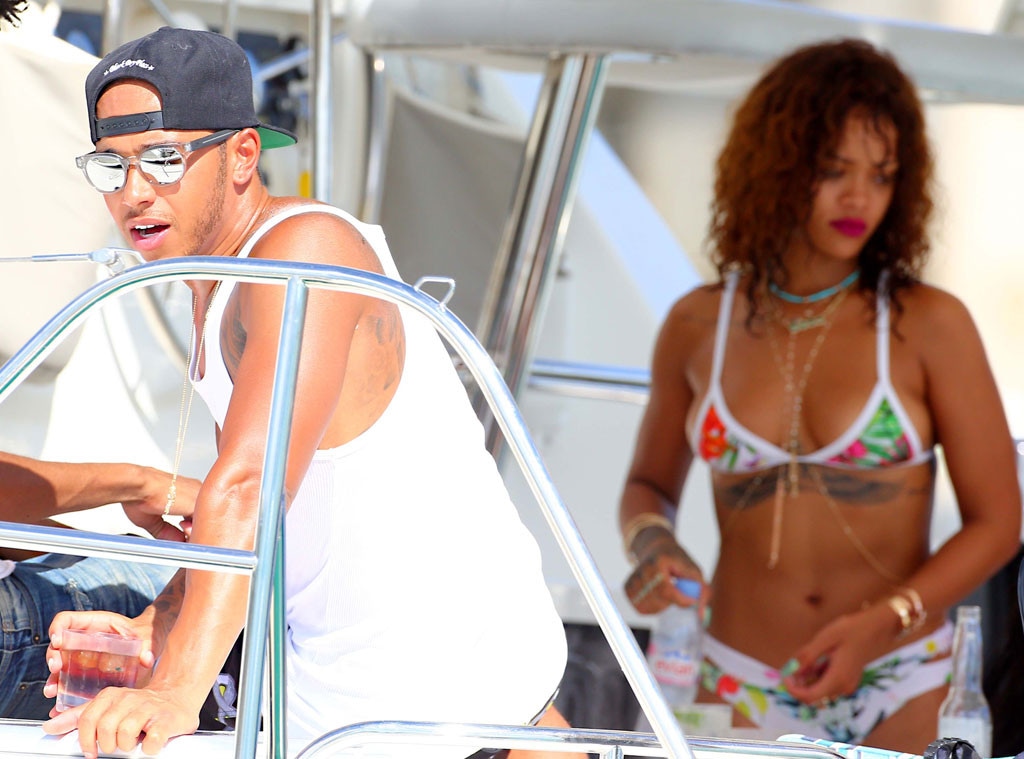 PRIMADONNA/GEMAIRA / Splash News
Rihanna may be "keeping her options open" right now, but it still looks as though she's choosing to focus her attention on one particular guy.
The singer has been linked to both Formula One race car driver Lewis Hamilton and Real Madrid soccer player Karim Benzema, but E! News learns that the romance between RiRi and Lewis is heating up.
"Rihanna and Lewis had a nice little getaway last weekend in Barbados. Rihanna also spent time with her friends and family but Lewis was the only romantic interest on her mind," a source tells E! News.
"They had lots of fun together around the island and also got some private romantic time."
But what about Benzema? "Karim is fading out and it looks like Rihanna has only one guy on her mind, and that's Lewis," the insider adds. "She is taking it very slow and just having fun, but she likes who he is and what he is about." There's "no label on them just yet."
After being spotted enjoying the annual Carnival in Barbados alongside Hamilton (who was previously linked to Nicole Scherzinger) after already being seen getting cozy with Benzema, people began speculating who the celeb was actually dating.
"Rihanna is dating now and she hasn't put a label on anyone," a source told E! News at the time. "She is still talking to Karim but she is also talking to Lewis and keeping her options open. She is not at any point in her life now ready to settle just for anyone, but she is enjoying the time she has with her friends and also focusing on work."
The insider continued, "She is having a blast in Barbados and feeling very carefree."
Do you, girlfriend.
Watch:
Rihanna Is Pretty in Pink at 2015 Grammys