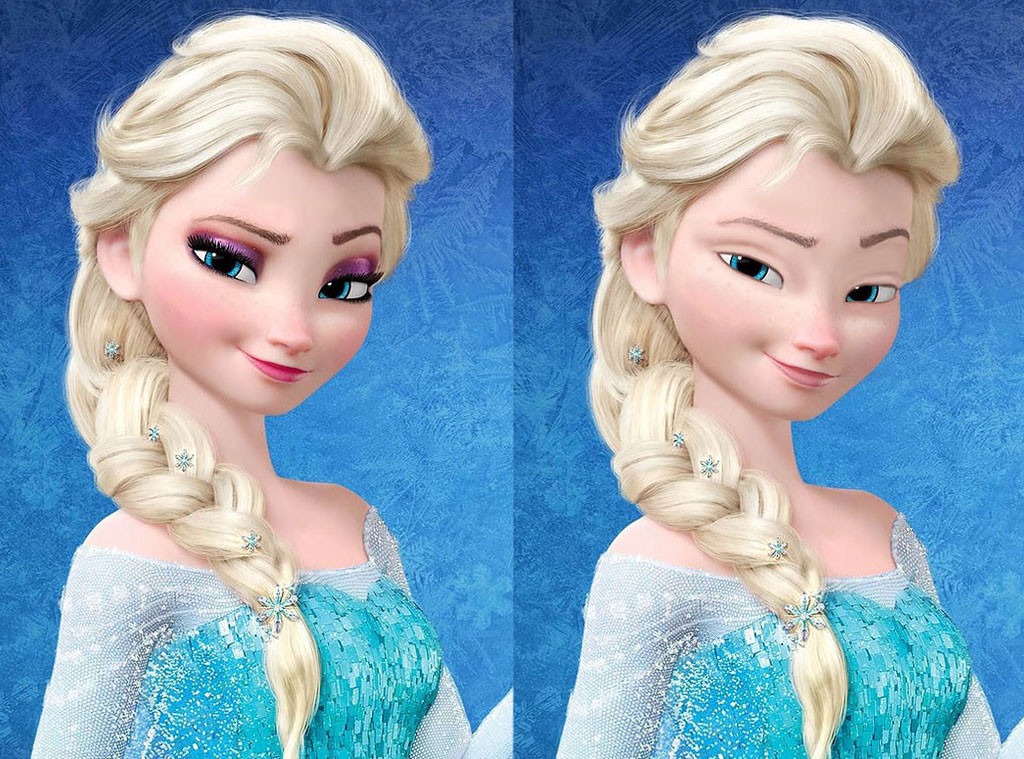 Walt Disney Studios/Loryn Brantz/BuzzFeed
Princesses are just like us—especially when it comes to being makeup free!
Illustrator Loryn Brantz's brilliant talent is showcased in a new collection of drawings that feature some of your favorite Disney princesses without makeup. 
Frozen's Elsa, Aladdin's Jasmine and The Princess and the Frog's Tiana are just three of the eight members of Disney's royal court that got a magnificent make under. And we have to say, they look just as gorgeous as ever! 
Elsa is seen without her signature purple eye shadow, Jasmine loses the dramatic black eyeliner and Taina's bare face looks flawless in these new portraits. 
Walt Disney Studios/Loryn Brantz/BuzzFeed
"Any artwork that challenges the way the media portrays beauty standards to young girls is worth doing," the two-time Emmy winner told E! News.
You can check out Belle, Pocahontas and more of Disney's royal babes and their stunning new looks at Buzzfeed. 
Walt Disney Studios/Loryn Brantz/BuzzFeed
Watch:
"Frozen" Premiere Is More Hot Than Cold