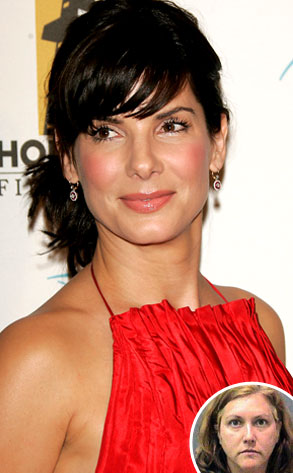 Lisa O'Connor/ZumaPress.com, Orange County Sheriff's Dept.
Sandra Bullock should be stalker-free, for at least the next three years.
The woman who pleaded guilty to stalking the Premonition star—and who, at one point, even attempted to run down the actress' Monster Garage hubby, Jesse James—has managed to avoid any jail time for her misdirected enthusiasm and instead has been placed on three years' probation.
Marcia Valentine, a 47-year-old dental assistant, pleaded guilty to misdemeanor stalking of the actress back on Nov. 5. An additional felony charge of assault with a deadly weapon (i.e., her car) was dropped.