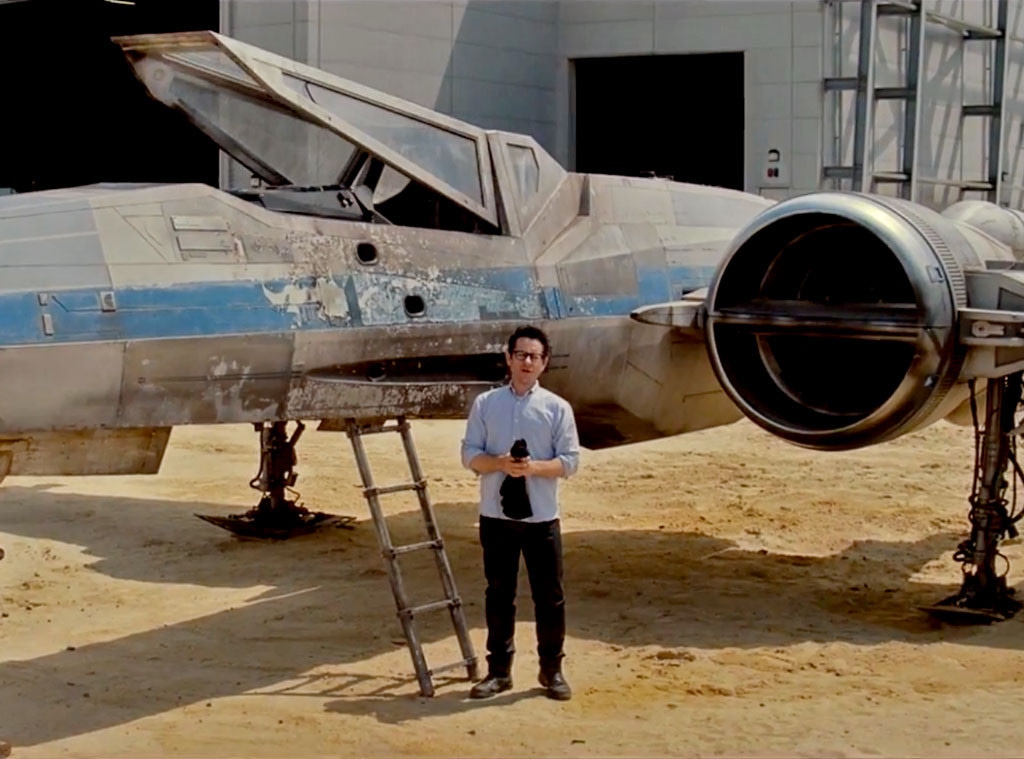 Star Wars/YouTube
Boba Fett. Count Dooku. And yes, sigh, Jar Jar Binks.
While Star Wars' characters names can sound like gibberish from a 2-year-old, there is indeed a method to the moniker madness. George Lucas was deliberate in choosing his character's names, which often reflected their personalities.
Han Solo, for example, is a lone wolf of sorts. Darth Sidious and Darth Maul are close to "insidious" and the prefix "mal," respectively, and the both of them are pretty evil dudes. "Vater" (pronounced like Vader) means father in German, and spoiler alert, Darth Vader is a dad. The list goes on and on: Greedo is greedy, Anakin (without kin) is left without a family, etc.
Mr. Lucas' successor, J.J. Abrams, on the other hand, seems to employ a more random system of naming characters.
The director named the pilot Poe Dameron (played by Oscar Issac) after his assistant for Star Trek: Into Darkness, Morgan Dameron.
"Dameron came out because it was, obviously, a name that I know, and it just musically felt right," Abrams told Entertainment Weekly. "There was no sort of deep reasoning behind it, and I also knew it would make Morgan blush if we named a character that. So she had this giant smile on her face...Someone reminded me recently that my daughter had had a polar bear named Poe [or Po' — short for "polar"], and that might've been why it felt right."
(Maybe this had to do with the inexplicable appearance of the polar bear in Lost as well.)
And here's what J.J. had to say for the adorable droid you've seen rolling around in the trailers: "I named him BB-8 because it was almost onomatopoeia...It was sort of how he looked to me, with the 8, obviously, and then the 2 B's...It's funny how sometimes, the bad ideas, you try them out and kick the tires a little bit, and it just kind of falls apart and you can go somewhere else, you've just got to know it's temporary. And that one, he never had another name."
Gwendoline Christie's character Captain Phasma came from the 1979 horror movie Phantasm. "Phasma I named because of the amazing chrome design that came from Michael Kaplan's wardrobe team," Abrams shares. "It reminded me of the ball in Phantasm, and I just thought, Phasma sounds really cool."
You might be wondering why Finn (John Boyega) and Rey (Daisy Ridley) are without last names. "I will only say about that that it is completely intentional that their last names aren't public record," Abrams notes.
See where Star Wars ranks in our list of Top 9 Made-Up Languages!
Watch:
Top 9 Best Made Up Languages Ever Created