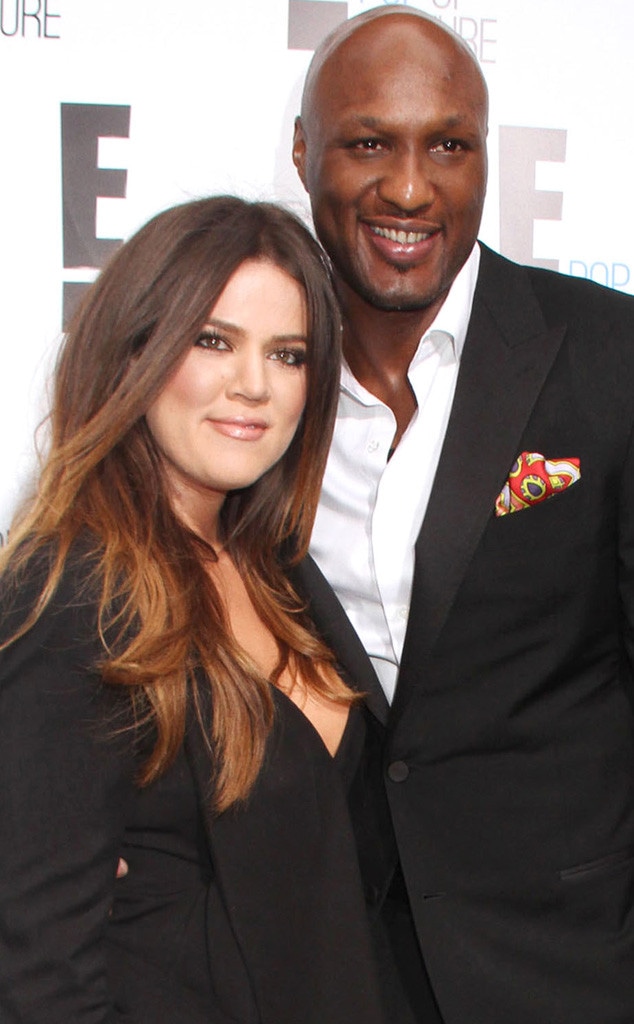 Nancy Kaszerman/ZUMAPRESS.com
Khloé Kardashian is firing back at ex-husband Lamar Odom.
While leaving a SoulCycle class Wednesday morning, the 31-year-old Keeping Up With the Kardashians star was unexpectedly confronted by her former hubby during a tense run-in. Khloé reportedly dodged Lamar and drove away without speaking to him.
The former basketball star later went on a rant claiming he did not ambush his ex-wife. However, a source close to the reality star tells E! News that Lamar did show up unannounced to see Khloé outside the spin class.
Watch:
Does Khloe Kardashian Want Lamar Odom Back?
"She was not expecting him to be there at all," the insider tells E! News exclusively. "She has been trying to move on but he is not allowing that to happen and it's all very upsetting. What he did crossed the line. For him to suggest [in TMZ video] she somehow was OK with him ambushing her is not true."
The source adds, "Khloé is just living her life and moving on and wants him to do the same."
Albert Michael/startraksphoto.com
Following the run-in, Lamar said in a rant, "Did I just guess right where this girl may be? You know I know Khloé, right? You know I know her, right? So, how would you think I ended up there?"
"I am not, not, not the person that they're trying to make me out to be—whoever's doing it. I live in Las Vegas. I live in Las Vegas!" he continued. "So, was there an address or a place given? Was there an address or a place given? Or I just guessed right? Did I just guess right?"