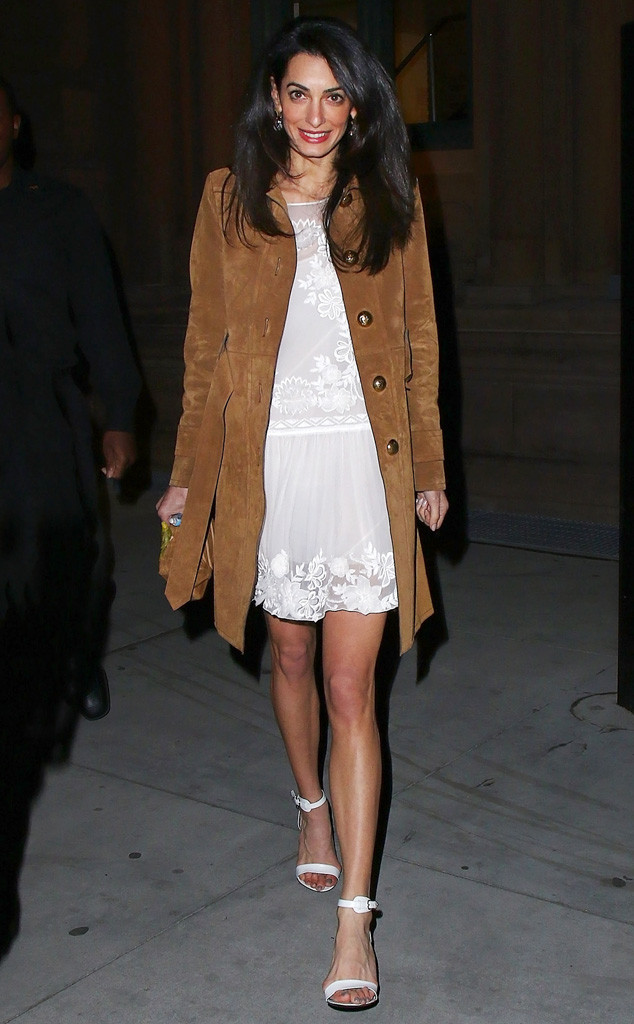 Splash News
There will be no Celebrity Apprentice this season because NBC needs more time to find the right person to take over as host. Donald Trump is most definitely out, and NBC Entertainment Chairman Robert Greenblatt tells us he could "absolutely" see a female host stepping in.
One name that's been rumored to be in the running is Amal Clooney (human rights attorney and wife of some guy named George). However, NBC Entertainment President Jennifer Salke tells E! News, "I don't think that's accurate." NBC isn't ready yet to name any names in contention.
What is known for sure is that Trump will not be returning. Ever.