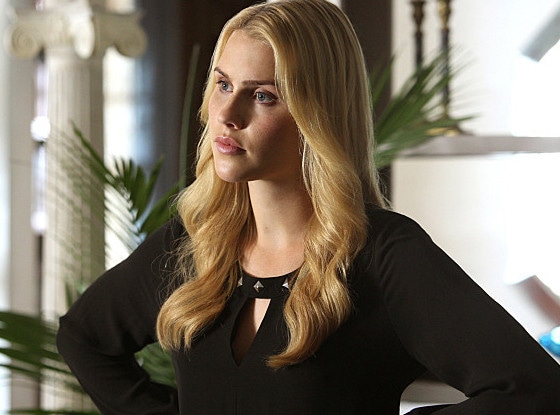 Annette Brown/The CW
It's an Original family reunion!
When The Originals returns for season three this fall, fans will get to see the original Original sister, Rebekah...back in her real body. That's right, Claire Holt is making her grand return to the CW series!
When E! News caught up with The Originals boss Michael Narducci at the 2015 Summer TCA press tour to talk about all the new faces like Aurora (played by Pretty Little Liars alum Rebecca Breeds) heading to New Orleans, he made our day by revealing that an old face is actually going to show up...a lot sooner than you think!
"Aurora is part of Rebekah's sire line," Narducci tells E! News. "So we'll get to see some flashbacks between Rebekah and Aurora, and we'll also get to see Aurora come to our present day New Orleans and wreak some fun havoc. Absolutely, that means that Claire is returning. In flashbacks, it would have to be Claire."
Though Holt exited the series during the first season of The Vampires Diaries spinoff, she has returned multiple times to reprise her role. In her absence, Maisie Richardson-Sellers played her in a witch's body.
"Right now we're trying to work with Claire's schedule and it's all working out nicely," Narducci says. "Claire is phenomenal and we love to have her on the show. We've got a whole flashback storyline that she will participate in, and then we have some ideas on how we might see Rebekah again in present day in both bodies. Not at the same time!"
Holt isn't the only original Original sibling returning for flashbacks this season. Expect to see Nathaniel Buzolic reprise his role as Kol and Casper Zafer return as Finn's original body as well.
"It means a lot that they all still want to come back," Narducci says. "We have had so many great actors that you will see again in flashbacks in the first episode. I love those guys. I was just talking to Nate Buzolic, he's just such a good guy, so talented, such a gentleman. I love him and I love seeing more Kol."
The Originals season three premieres Thursday, Oct. 8 at 9 p.m. on the CW.