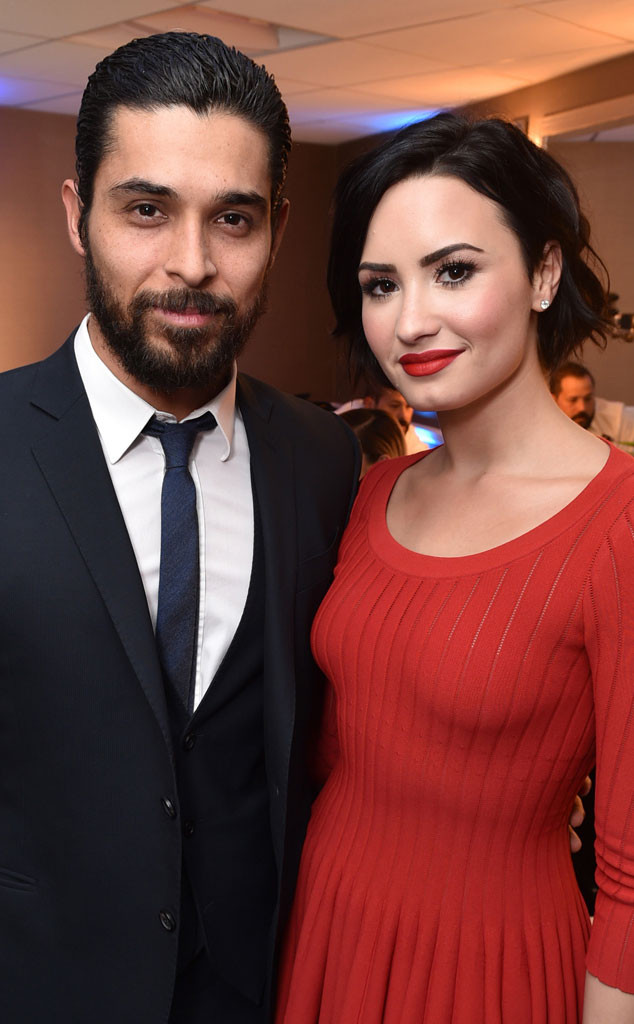 John Shearer/Invision/AP
In case you needed any more reason to be jealous of Demi Lovato and Wilmer Valderrama's relationship...
The former That '70s Show star referred to his ladylove as his "f--king soulmate" in a funny text conversation with the singer, which was shared with fans on her Instagram.
Screenshotting and then posting a picture of their messages to each other (so we know it's real), Demi Instagrammed a snapshot of a funny moment that happened a few hours ago.
The convo shows Demi texting Wilmer with, "OMG THAT'S WHAT I SAID," to which he responded with, "LOLOLOL MY F--KING SOULMATE!!!!!"
She wrote back, "RELATIONSHIP GOALLSSSSSS AS F-----------KKKKK."
Well, we can't argue that, but WHAT DID HE SAY THAT YOU WERE GONNA SAY, DEMI?! Ugh, the suspense.