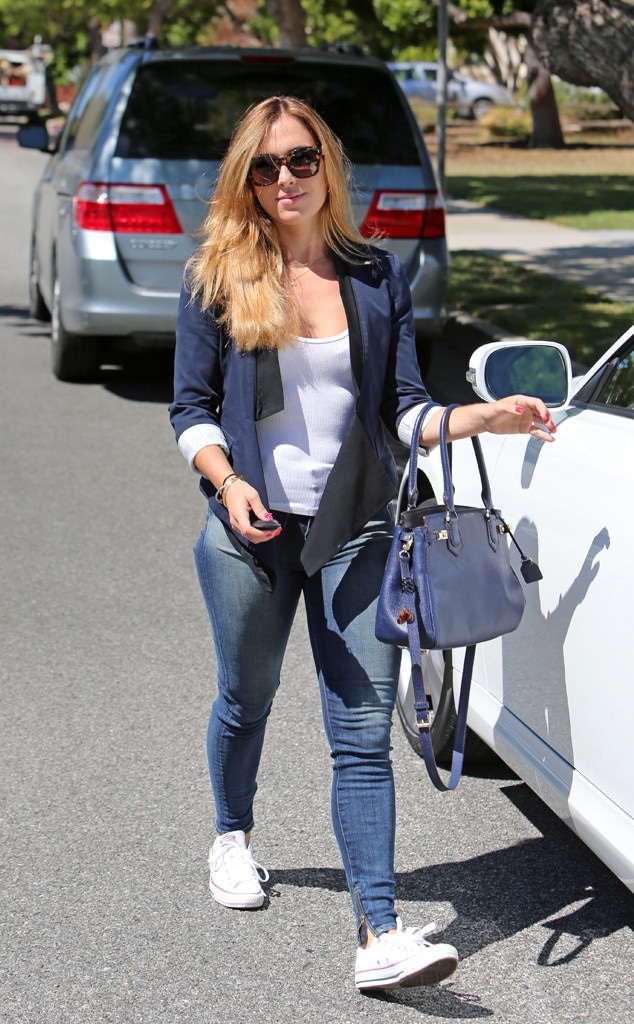 Splash News
Christine Ouzounian knows how to enjoy the finer things in life.
The woman at the center of Ben Affleck and Jennifer Garner's nannygate scandal appears to be doing just fine as she recently drove around Beverly Hills in a brand-new Lexus convertible.
And in an added twist, E! News has learned that Ouzounian was staying at the Hotel Bel-Air before moving into her own Los Angeles home.
"She was living it up at the hotel," a source told E! News. "She was spending a lot of money. She was getting a lot of treatments including manicures, pedicures and massages." In fact, our insider added that the former nanny would "flaunt her many shopping bags" during her stay.
So what do guests at the Hotel Bel-Air get to enjoy on a daily basis?
For starters, the cheapest rooms at the five-star hotel start at $895 per night and that number only gets higher on the weekends. Suites with patios can tally up to $2,000.
All of the rooms come with Wi-Fi, a garden view and a private entrance. Many of the rooms also feature built-in spas, fireplaces and dinner credits.
Spa treatments can reach up to $325 for a deluxe 60-minute massage while dinner items at Wolfgang Puck's restaurant are anywhere between $16 to $56 per dish.
If she ended up enjoying the most expensive rooms with several dinners and spa treatments for a week, her bill could have tallied around $20,000 when all was said and pampered. 
Despite speculation, a source has assured E! News that Affleck did not pay for the hotel or Lexus convertible, nor did he ever visit Ouzounian while she stayed at the Hotel Bel-Air.
Putting the nanny scandal aside, Affleck was still wearing his wedding ring Monday night at the Los Angeles premiere of his HBO series Project Greenlight. While he passed on any red carpet interviews, his close friend Matt Damon assured reporters that Affleck is doing A-OK.
"He's great. He's great," Damon said during their big night, via Yahoo! Movies. "He's got a big smile on his face."
—Reporting by Baker Machado and Senta Scarborough