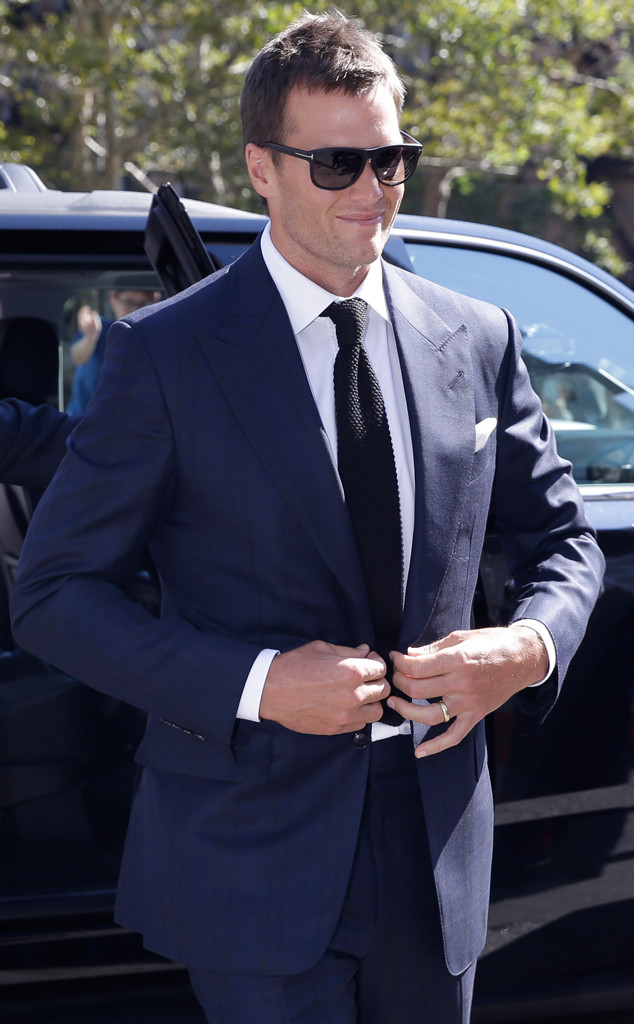 AP Photo/Mary Altaffer
Tom Brady arrived in a federal New York court this morning for a hearing in the headline-making Deflategate case, looking about as good as we've ever seen him despite the circumstances.
The 38-year-old New England Patriots quarterback was previously suspended for the first four games of the 2015 season following an extensive investigation into whether the New England Patriots intentionally let air out of the footballs during the 2015 AFC Championship game against the Indianapolis Colts. He appealed the decision in a hearing on June 23 that lasted more than 10 hours, but the suspension was ultimately upheld by NFL commissioner Roger Goodell.
Following the suspension, the NFL Players Association and the star quarterback filed a federal lawsuit to have the punishment overturned. Today, the two parties faced off in court although no settlement was reached. Per ESPN, the next court date is set for Aug. 19.