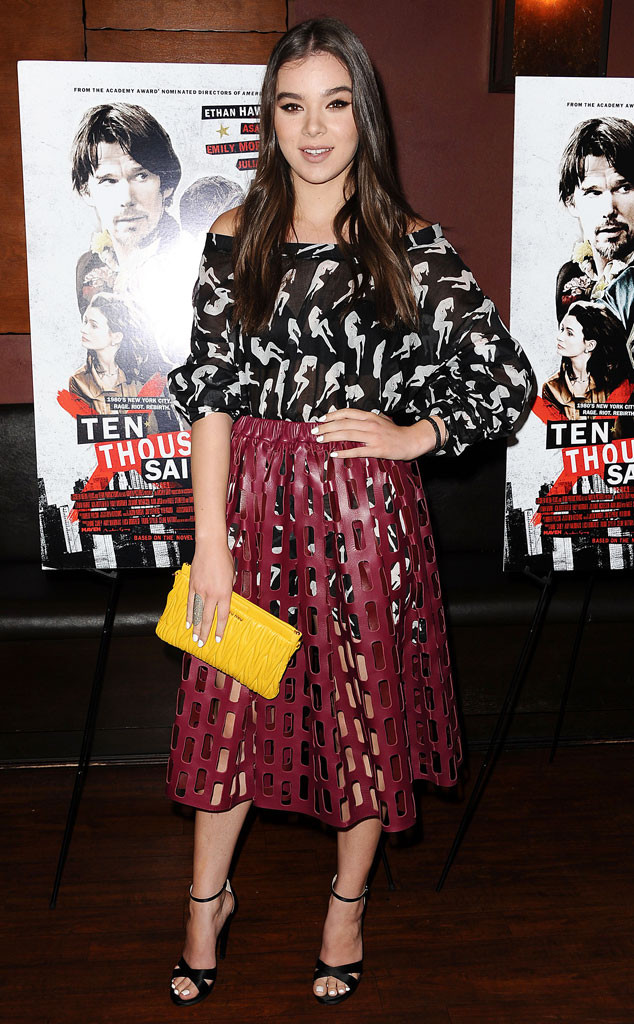 Jason LaVeris/FilmMagic
Hailee Steinfeld is one busy 18-year-old. Not only is she promoting her new indie drama Ten Thousand Saints, but she also just released her debut single "Love Myself" and she also had a party to attend earlier in the week.
And not just any party.
Steinfeld was one of the lucky ones invited to Kylie Jenner's big 18th birthday party blowout.
"She's great!" Steinfeld told me last night at a special screening of Ten Thousand Saints in L.A. "The party was so much fun. It was a good time. I'm still reminiscing about it. I just had a great time. I saw a lot of my friends and we did a lot of dancing."
Speaking of famous friends, Steinfeld admits she was a bit hesitant sharing her music with her bestie Taylor Swift.