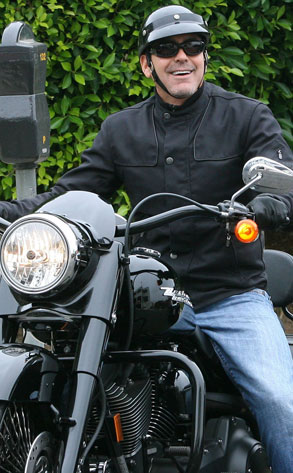 FAME PICTURES
At least George Clooney stands by what he says (as does this very blolumn). George owns his words, quite unlike the legions of scaredy-poos who dissed him yesterday for exclusively telling the Awful Truth he found Prop 8's passing wrong, outdated and akin to "George Wallace standing on the school steps keeping James Hood from entering the University of Alabama because he was black."
Tons of folks supported G.C.'s right on-words, but just as many didn't—just like the heinous prop itself, which passed 50 to 49 percent here in California. And those who didn't agree with the good-lookin' Clooney? They signed their names with oh-so-valiant monikers such as PeeOde and Yowser.
Gosh, who are we to believe here, the man who attaches his name to something, or the one who hides behind a computer screen, safe, away, anonymous and brooding? Start signing your shit, people, then—maybe then—more people will pay attention to it and it won't stink so damn much. This stabbing behind the safety of a mouse is so boring.