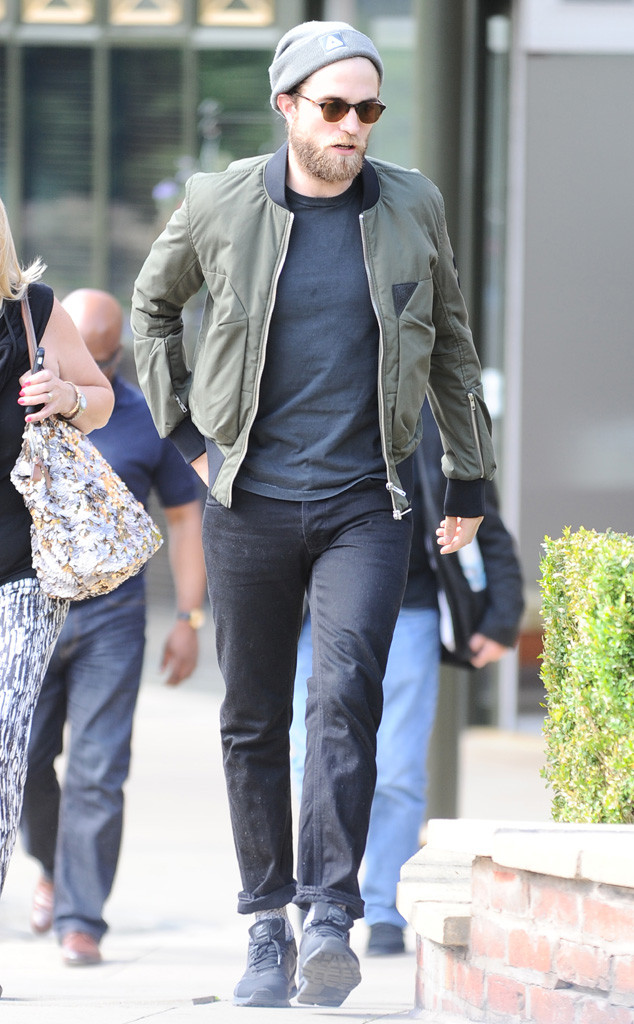 jfraser / Splash News
Could you picture Robert Pattinson as a dad?
After getting engaged to FKA twigs, it's certainly something the Twilight star has had on his mind while he enjoys the next step in his relationship.
And while supporting his new movie, Pattinson was asked by a German publication if he could "imagine becoming a father." His answer may surprise you.
"Definitely, although I still do not know when. Therefore I was so attracted by the role in Life," he told Jolie magazine via Thinking of Rob. "At my age, you do not get so many chances to play a father—and certainly not one who leaves his family in the lurch."