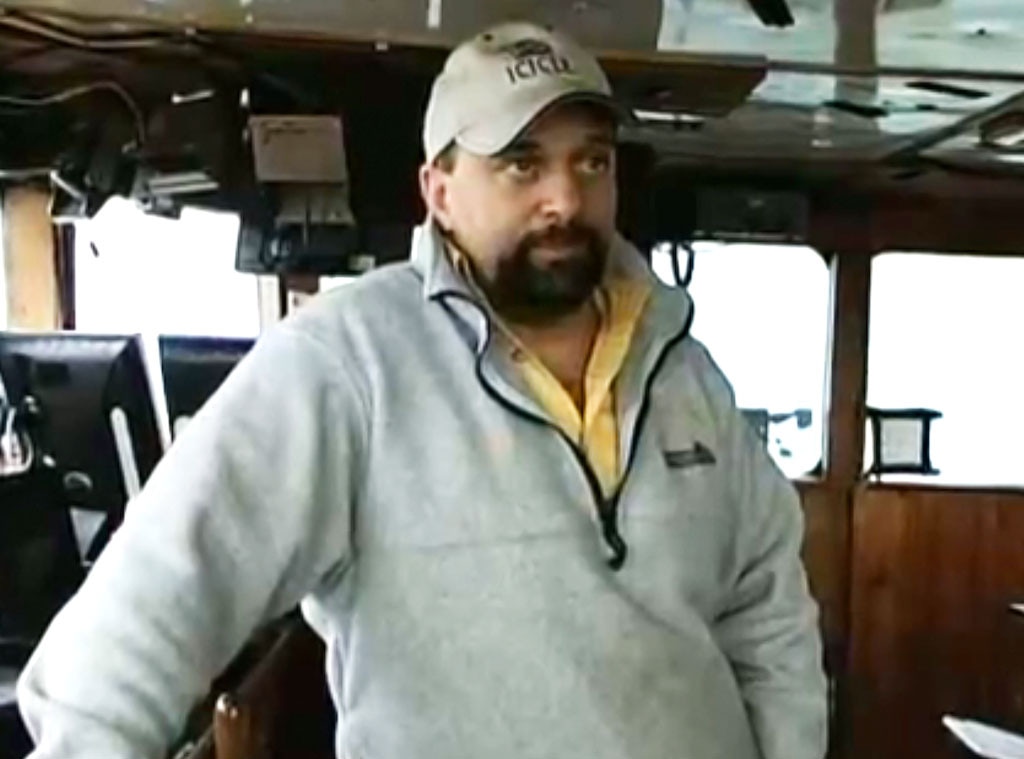 YouTube
UPDATE: Preliminary autopsy results confirmed Tuesday afternoon that Tony Lara died of a heart attack, according to Meade County Sheriff Ron Merwin.
________
Lara died Saturday at age 50 in Sturgis, S.D.
The captain appeared on Discovery's Deadliest Catchat the helm of a boat called the Cornelia Marie. Lara was in South Dakota for its annual motorcycle rally when he died over the weekend in a private home. Meade County Sheriff Ron Merwin is awaiting autopsy results to determine his cause of death. "We've lost a member of the Deadliest Catch family," a spokesperson for the network told E! News Tuesday. "Our thoughts and prayers go out to his family at this very sad time."
Casey McManus, current captain of the Cornelia Marie, tweeted about Lara's death Sunday, writing, "Still in shock over losing Capt #TonyLara @alaskatuff #RIP my friend You had a heart of gold #CorneliaMarie #DeadliestCatch @DeadliestCatch." The show also tweeted a photo of Lara with his crew Sunday and wrote, "Yesterday we lost a member of the Catch Family. May you RIP Captain Tony Lara!"
A veteran crabber who once ran his own freighting business and first worked on the Cornelia Marie in the 1990s, Lara was also a close friend of captain Phil Harris, who died on Feb. 9, 2010 at age 53. Harris suffered a stroke while filming the show's sixth season and was hospitalized in Alaska. He was placed in an induced coma to reduce intracranial pressure and swelling. Harris awoke from the coma after his condition improved, but he later died from an intracranial hemorrhage.
Watch:
In Memoriam: Fallen Stars of 2016
Lara's death comes less than a month after Joe McMahon, a former producer on Deadliest Catch, was fatally shot steps from his home in Pasadena, Calif.
—Reporting by Lindsay Good