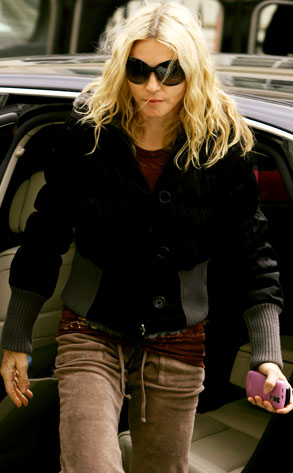 Goff/INFphoto.com
Just how much Madonna (who's still married to that guy named Guy, by the by) likes swinging on A-Rod's bat is such old news.
Now it's all about the divorce, a split we harked on first ages ago. And it's getting nasty as hell, the latest being that Ritchie and Madonna are trying to use their kids—and where they live—in the battle between estranged hubby and wife.
We've been hearing for ages that M's tiring of her adopted home, England, and wants to move back to New York, where some people actually buy her British accent. But this would create a major custody predicament, as Guy has made it plain he has no intention of leaving the U.K., where he prefers to have his mommy and daddy fight his PR wars for him in the press, in case you haven't pathetically noticed.
Now Madge's camp finally weighs in. Well, sort of: