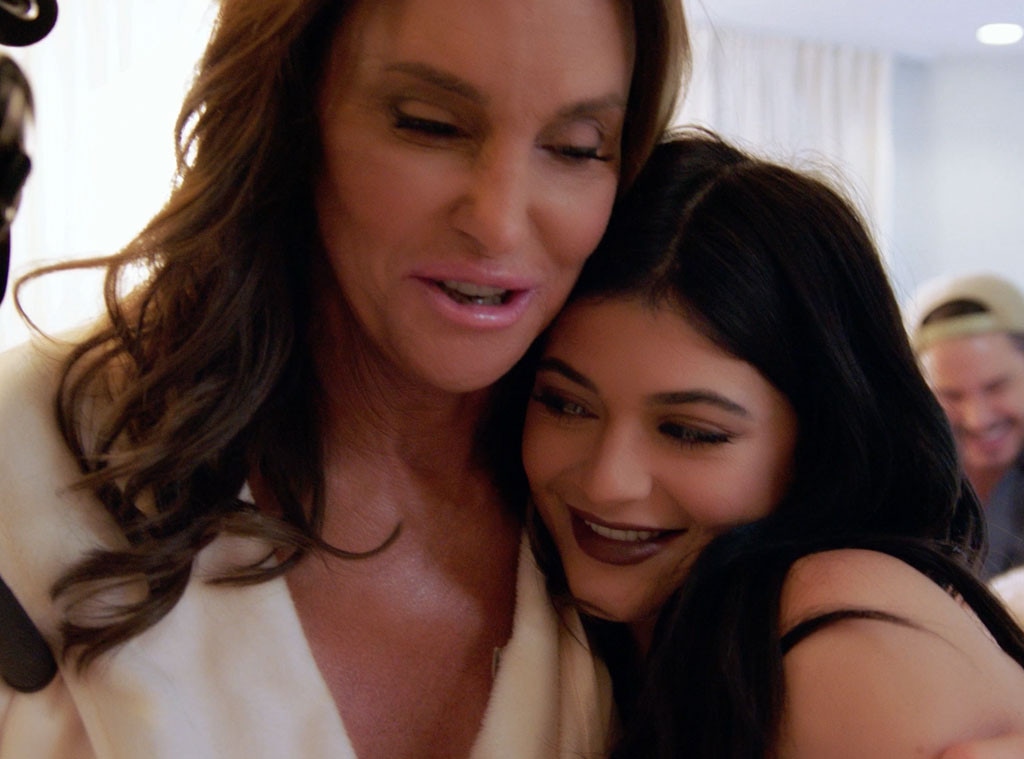 E!
UPDATE: Kris Jenner also took to Instagram later on in the day to wax poetic about her baby girl, writing, "
"Happy Birthday to my little shining light in my heart and my life!!! You are one of the kindest, most loving, generous, sweetest, smartest, most loyal, brightest, most giving, infectious, hard working, bravest, dearest, hilarious and messiest girls I know. you bring joy and love into the world each day, no matter what you are up against. Thank you for being such a blessing. I cherish you. You are my heart."
Kylie Jenner turns 18 today and her entire family is taking to social media to share their love of the E! reality star.
Caitlyn Jenner posted an emotional message on WhoSay earlier today, with a photo of her youngest child just before she made her birthday wish.
The caption to the cute pic read: "Happy birthday to my little angel @KylieJenner. Officially my last adult, my work is done. Love you, proud of you!"
Khloé Kardashian also posted a message to her little sister, along with a collage of their cute selfies, and wrote, "Happy birthday to one of my best friends and one of the great loves of my life."
Just last night, Caitlyn joined Kim Kardashian, Khloé and Kourtney Kardashian, Kris and Kendall Jenner and many, many more stars at Kylie's 18th birthday party at Bootsy Bellows.
Kylie's main squeeze Tyga was also a VIP at the big blowout, and gifted his leading lady with none other than a car, which is most likely a 458 Spider, and is reportedly worth about $240,000.
Upon seeing her lavish gift, the Keeping Up With the Kardashians star put her hands to her mouth and gasped before getting a good look at her new wheels.
But before the real party got started, however, the lady of the hour enjoyed a group dinner with her friends, Kendall and Caitlyn and wrote, "MY GIRLS. party night. #18@12."
By the looks of it, Kylie's 18th birthday is one she'll never forget!