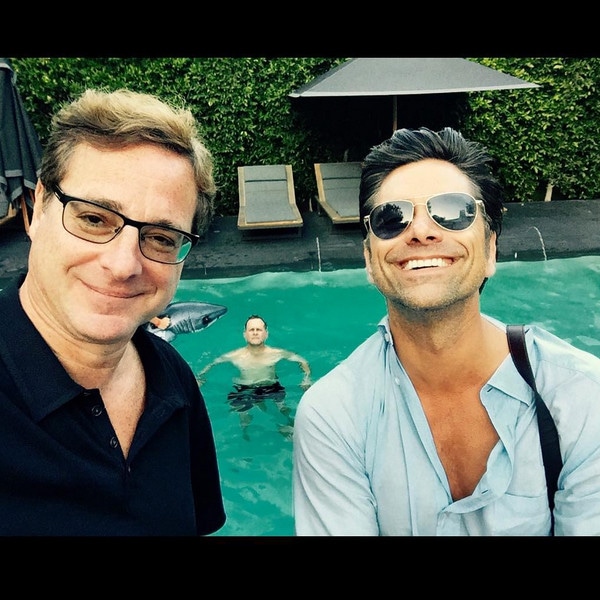 Instagram
Never have we wanted to crash a party more!
The Fuller House cast took a break from filming their highly anticipated Netflix revival on Sunday to celebrate John Stamos' upcoming 52nd birthday. Yes, Stamos really is turning 52 on Aug. 19. We'll give you a moment to let the shock pass over the fact that the handsome star is turning 52. OK, ready to move on?
Bob Saget, Dave Coulier, Candace Cameron Bure and more of the Full House family took to social media to share photos from the pool party held at his on-screen wife Lori Loughlin's house on Sunday. 
In one hilarious snap, Saget poses with the birthday boy as Coulier swims in the pool in the background. His caption? "I'm not sayin who but someone in this picture poop'd in the pool." 
Not present? Mary-Kate and Ashley Olsen. Maybe because Stamos admitted to almost having them fired when they were babies?!
To see more adorable pics from the Tanner-Katsopolis birthday bash held for Stamos, click through our gallery of behind-the-scenes photos from Fuller House below! 
Watch:
John Stamos Pokes Fun at "Full House" Hair!