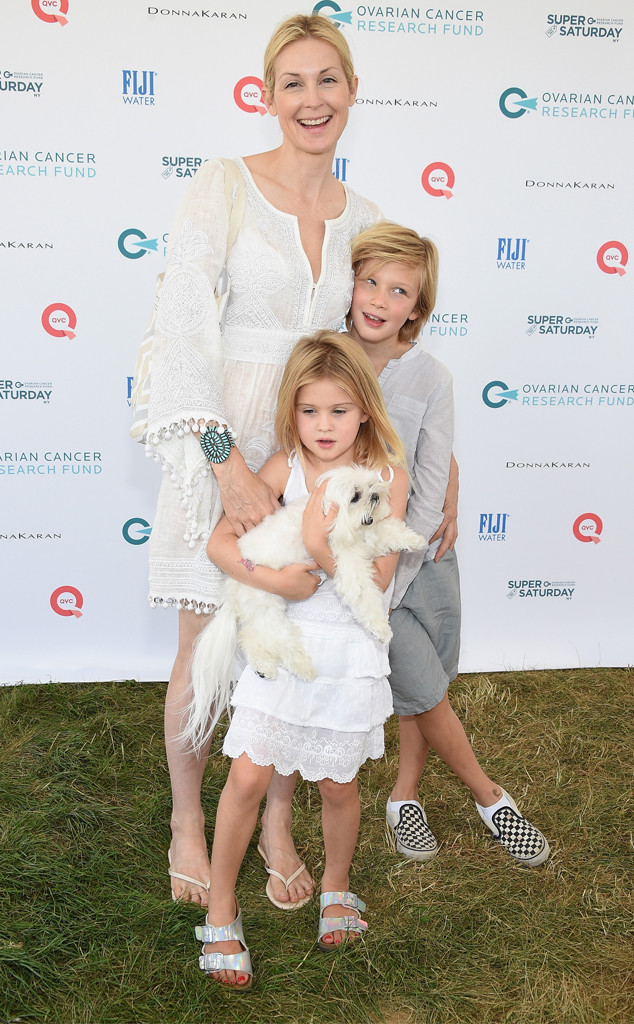 Eugene Gologursky/Getty Images
UPDATE: Rutherford's lawyer, Wendy Murphy, has responded to Giersch's letter.
"It's curious that the children's father would make cruel threats and derogatory remarks rather than refusing to respond to the very simple statement we recently released last week explaining why the children are entitled to reside in their own country. Mr. Giersch made an agreement with Kelly and the American courts in 2012 that the children would live abroad with him only temporarily while he resolved his U.S. work visa issues. He did nothing to address his visa problems, and three years is exceedingly not temporary. Instead of complying with his 2012 agreement, Giersch filed for sole custody in Monaco at the end of 2014 (no decision yet.) He also refused to let Kelly see the children when she flew to Monaco for a visit this year unless she surrendered the children's U.S. passports, which no court had ordered her to do. Mr. Giersch purports to be interested in co-parenting but his actions belie a different agenda.
The case has a complex history but the current situation is simple. The children have a fundamental right to live in their own country for many reasons including:
1. They are American citizens without dual citizenship.
2. Both parents agreed in 2012, and the U.S. Courts ordered, that their time abroad would be temporary.
3. Three years is not temporary.
Mr. Giersch can come to America on his German passport and visit the children here, just as Kelly has traveled back and forth to Europe on her U.S. passport to visit the children there for the past three years.
Kelly and the children have been very patient with Mr. Giersch. He should do the right thing, honor his agreement, and protect the children from the trauma of needless litigation."
____________________________________________
Kelly Rutherford has taken a stand on her home turf, deciding not to send her children back to Monaco as previously required, but now her ex-husband is ready to fight her once again.
The Gossip Girl alum was supposed to get on a flight to Monaco with her children Thursday but instead refused to take the trip. She has been in a legal war regarding custody of her children with Daniel Giersch for a few years now, and past decisions regarding legal jurisdiction have only made the situation blurry at best. Because of this, Rutherford has decided to make up her own mind.
"It's been very hard for the kids and I," Rutherford said on Good Morning America Monday. "It's been kind of cruel, in a way, because we just want to see each other and be together, and they're very young. It put me as a parent in an odd place, because if nobody's taking jurisdiction, how do you put your children on a plane to a foreign country not knowing what's going to happen?"
In a statement recently obtained by E! News, Rutherford said, "These past three years waiting for my children to come home have been very difficult. My children were forced to leave the United States in 2012 when they were only 2 and 5 years old. In May, a judge in California gave me sole custody and brought them home. I am immensely grateful and overjoyed to have them back. Since May, however, the court proceedings have been very confusing."