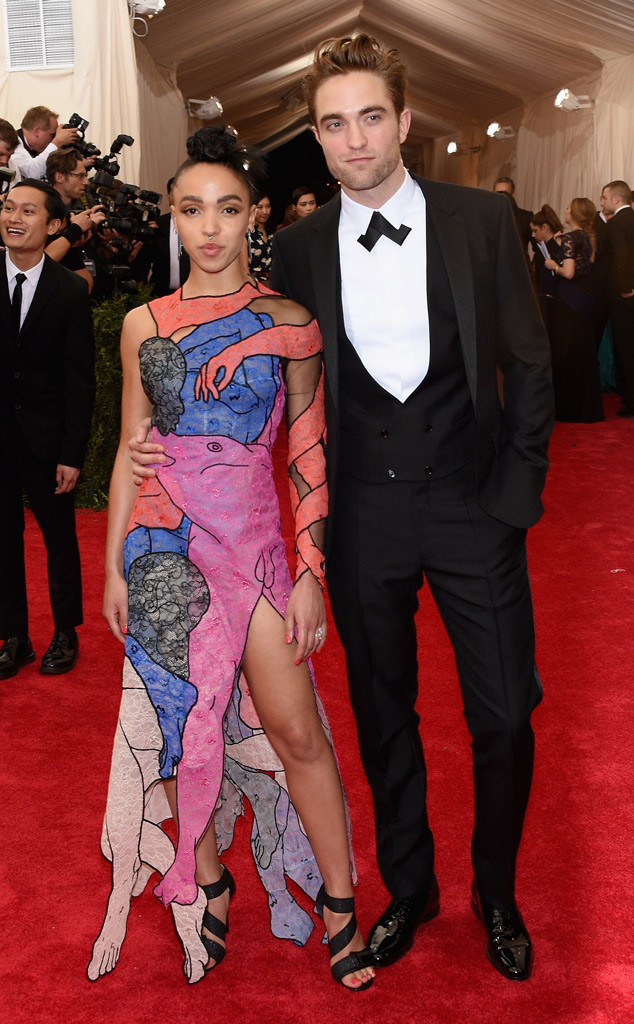 Larry Busacca/Getty Images
FKA twigs is a star in her own right, but as Robert Pattinson's fiancé, her star shines even brighter. Still, she recently told The Sunday Times, "I don't understand what the levels [of fame] are. I'm a bit naïve. I don't read Heat, for example. I don't engage in that world, even with myself, even with my own career."
Because Pattinson is one of the most famous actors in the world, many people are interested in his love life. Asked about their wedding, FKA twigs replied, "Who told you I was getting married? You might read somewhere I'm a monkey and it doesn't mean I am." Though she had previously confirmed the engagement, she was "not prepared to talk about my private life. I don't really understand the fascination."
FKA twigs often bristled at questions related to Pattinson.
Asked whether married life might dampen her creativity, the "Two Weeks" singer told the publication, "No, I don't think it works like that. Don't you get freedom with age and experience, not confines?"