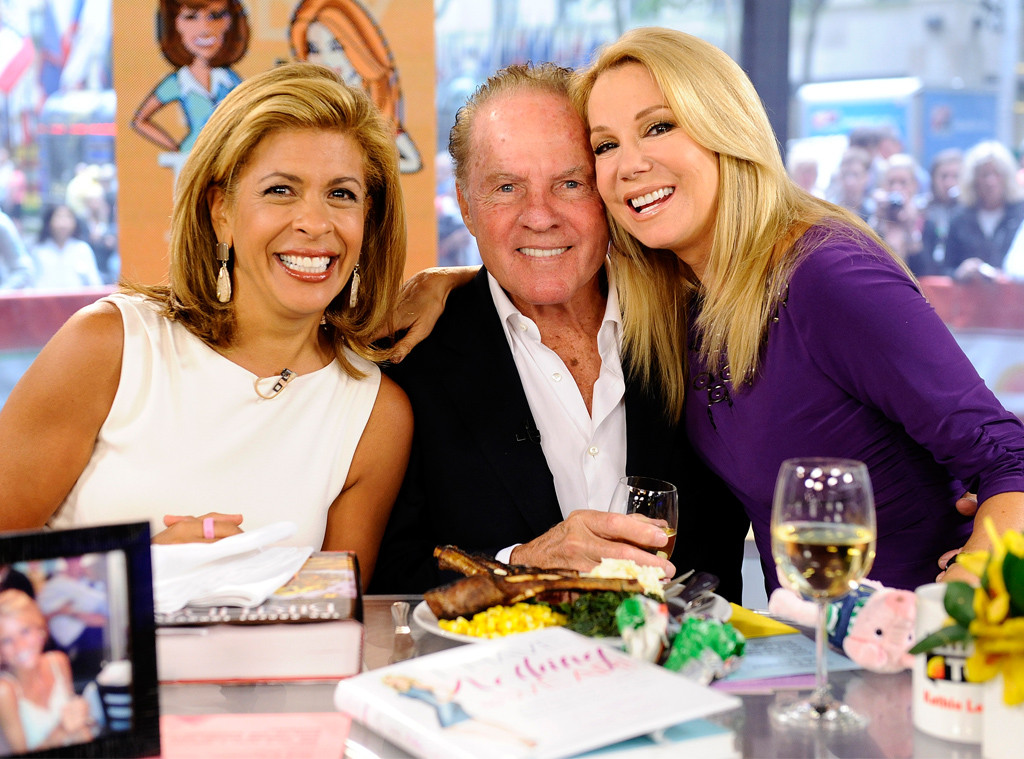 Peter Kramer/NBC/NBCU Photo Bank via Getty Images
Many may know Frank Gifford as a legendary football player devoted to the New York Giants. Others may hear his name and think of his 27 years on Monday Night Football.
But for those who personally knew the University of Southern California alum, the 84-year-old was more than just a legend on the field. He was a man who always made a lasting impression on his friends and family.
For those who missed the news, Frank passed away of natural causes at his Connecticut home Sunday morning. But as soon as the news was revealed, those closest to him and wife Kathie Lee Gifford couldn't help but share their positive experiences with the athlete.
"We lost a great friend, father, husband and legend. Most of all, a terrific human being," Al Roker shared on Twitter. "I will always remember Frank Gifford's grace, self-deprecating wit and love of his family. So much to so many."
On NBC Nightly News Sunday, guest anchor Willie Geist delivered a package on Frank that chronicled his life both personally and professionally.  
"To a later generation, Frank Gifford was something of a straight man in a raucous Monday Night Football," Geist shared during the evening newscast. Kathie Lee would later thank him for the "sweet tribute" that was "so kind but so true."
And while many in the sports community also shared their condolences with the family online, many comments from the NBC family struck a chord with fans. After all, Today viewers have heard plenty of stories from Kathie Lee during the 10 a.m. hour about her husband of almost 30 years.
 "This is how I will remember #frankgifford -- always making us laugh," Hoda Kotb shared on Twitter Sunday. "But today I am heartbroken -- love u klg xoxo."
As the tributes continue to pour in, Kathie Lee and her family are comforted by the love received from friends and strangers alike.  "Deeply grateful to all 4 ur outpouring of grace," she wrote online. "We r steadfast in our faith & finding comfort in knowing where Frank is. Phillippians 4:13."
Our thoughts and prayers go out to the family during this difficult time. 
(E! and NBC are part of the NBCUniversal family)