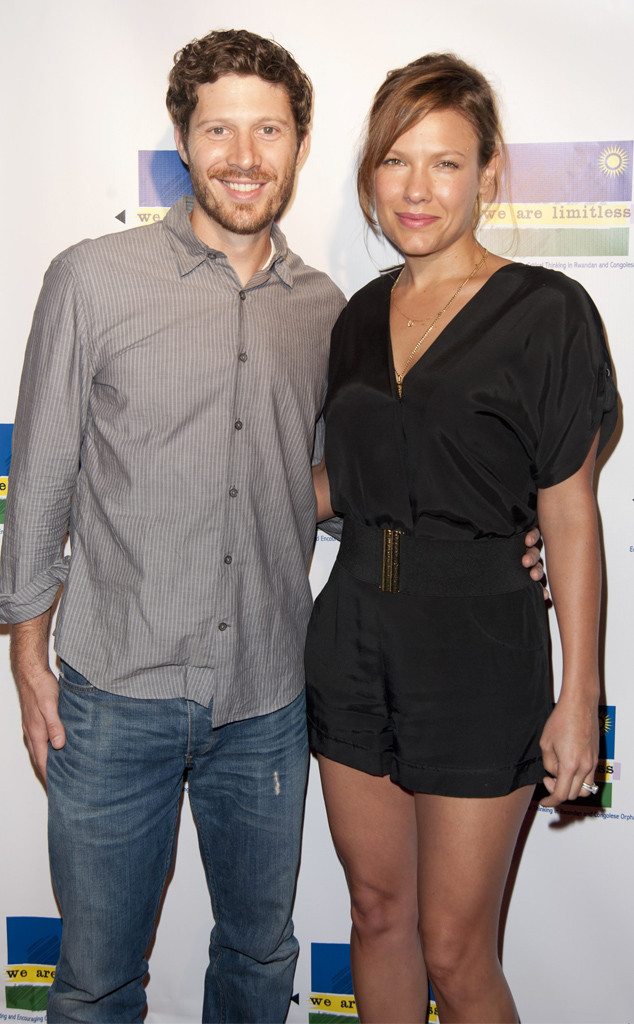 Lilly Lawrence/WireImage
Clear eyes, full hearts, can't lose!
Friday Night Lights star Zach Gilford has been keeping some exciting news under wraps. Lucky for us, his wife Kiele Sanchez couldn't hold the secret much longer.
E! News can officially confirm the happy couple is expecting their first child together!
"I am playing a woman who is pretty detached from the thing that's growing inside her, and I couldn't be more excited about my pregnancy," Sanchez told reporters Sunday morning at the TCAs while promoting a new season of Kingdom. "So when I slip into Lisa, I'm at odds with this thing down here."
She continued, "It's something that I think that she at certain points really questions her decision to keep it, which couldn't be further from my own life. So it's a weird, strange, strange thing, especially when he kicks during a scene, you have to go on as if this thing didn't just move inside your body. So it's bizarre."