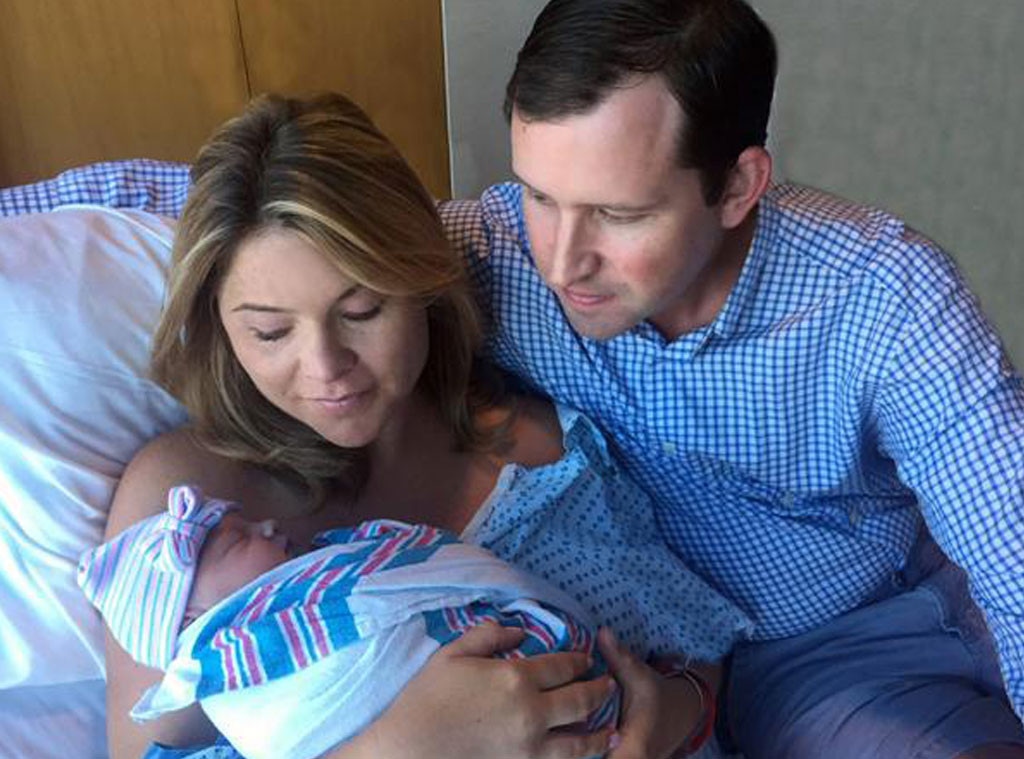 Twitter
Today's another big day for Jenna Bush Hager!
The former First Daughter and current NBC News correspondent has welcomed her second child with husband Henry Hager.
Poppy Louise Hager was born at at 9:12 a.m. Thursday.
"We are thrilled to announce the birth of our darling daughter," the new parents said in a statement. "Poppy is named after Jenna's grandfather, George Herbert Walker "Poppy" Bush, a.k.a. Gampy. His nickname growing up was Poppy, and we are proud to name her after a man we so adore. Louise is in honor of our grandmothers' middle names, Louise and Lewis. Mom and Poppy are healthy and well."
Savannah Guthrie spoke to the new mom, who said they FaceTimed with the former president and "he got very emotional." Growing up in Connecticut, Jenna said, George H.W. "was known as smart and loyal...so she has big shoes to fill."
Their healthy baby girl joins big sister Mila.
Henry said, "Jenna was fantastic throughout, and Mila can't stop talking about her 'baby sissy.'"
According to Jenna, Mila had a sense that a new family member was coming sooner rather than later.
"She'll say, 'Hi, baby!' to my stomach. She is very precocious," Jenna said during a recent appearance on Today. "I think she'll be a great big sister but there may be a learning curve. She definitely likes attention!"
As for having two kids under two in the same house, Jenna admits that it is more than a little intimidating. But with supportive family and experience as an elementary school teacher, the 33-year-old likely doesn't have too much to be worried about.
"I'm kind of terrified because I think two [kids] changes the dynamics of things," she shared with Kathie Lee Gifford. "We got one down to a nice science."
Through all the normal fears and pre-baby jitters, Jenna knows she can always count on her husband for support. The couple, who got married in 2008 at Jenna's parents' Prairie Chapel Ranch in Texas, have been by each other's sides throughout the second pregnancy.
"Feel so lucky that we're adding another precious, precocious little girl to our family," she wrote on Instagram while posing with Mila and Henry in the grass. "My heart is full."
REUTERS/Office of George W. Bush
This will be the second grandchild for Jenna's parents, former President George W. Bush and former First Lady Laura Bush. And while it's a little premature to talk more babies, Jenna has shared her hopes before at having a big family.
"I appreciate life so much more as a mom. And I feel so lucky. I know how wonderful motherhood is and that makes it so much sweeter," she shared on Today. "I want a big family. We'll see what happens."
(E! and NBC are part of the NBCUniversal family)