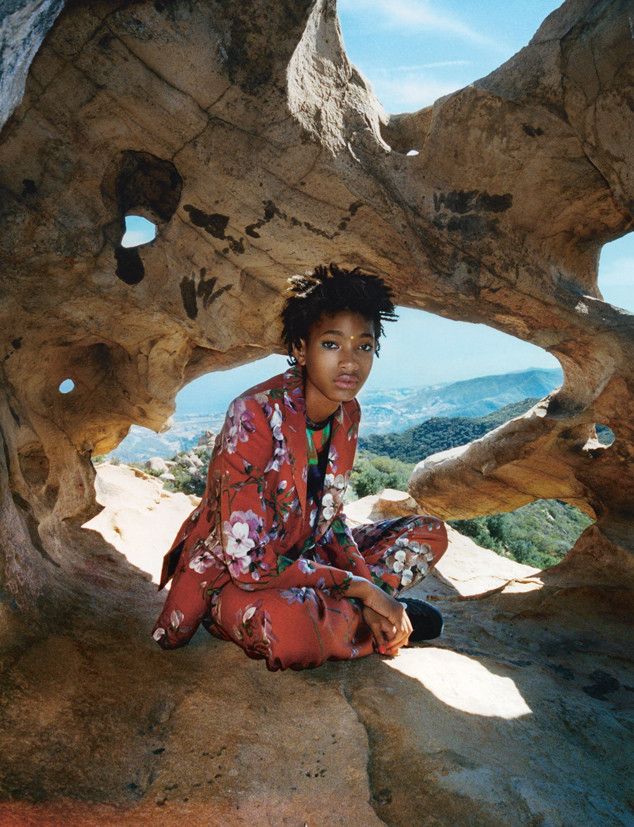 i-D magazine
Willow Smith wants the world to be "one big tribe."
The 14-year-old "Whip My Hair" singer and daughter of actors Will Smith, 46, and Jada Pinkett Smith, 43, talked to i-D magazine about her vision of a utopia, adding that she is a fan of James Cameron's 2009 hit Avatar.
"The whole world would be one big tribe, one big commune," Willow told the outlet in comments posted on Saturday. "It wouldn't be split up and divided, we wouldn't be fighting nearly as much, we wouldn't be using unnecessary sources of power."
"We'd be using free energy, we'd be eating from the trees, we'd be drinking from the natural stream," she added. "There wouldn't be traffic, and diapers and pollution in our rivers. It would all just be transcending into another dimension."
She said Avatar is "my life," adding, "the strength that the tribe has to overthrow the Sky People, that's the kind of strength that we need to have. That's the strength that we need to cultivate... I feel that right now what our generation needs is to do the art that's in our hearts."