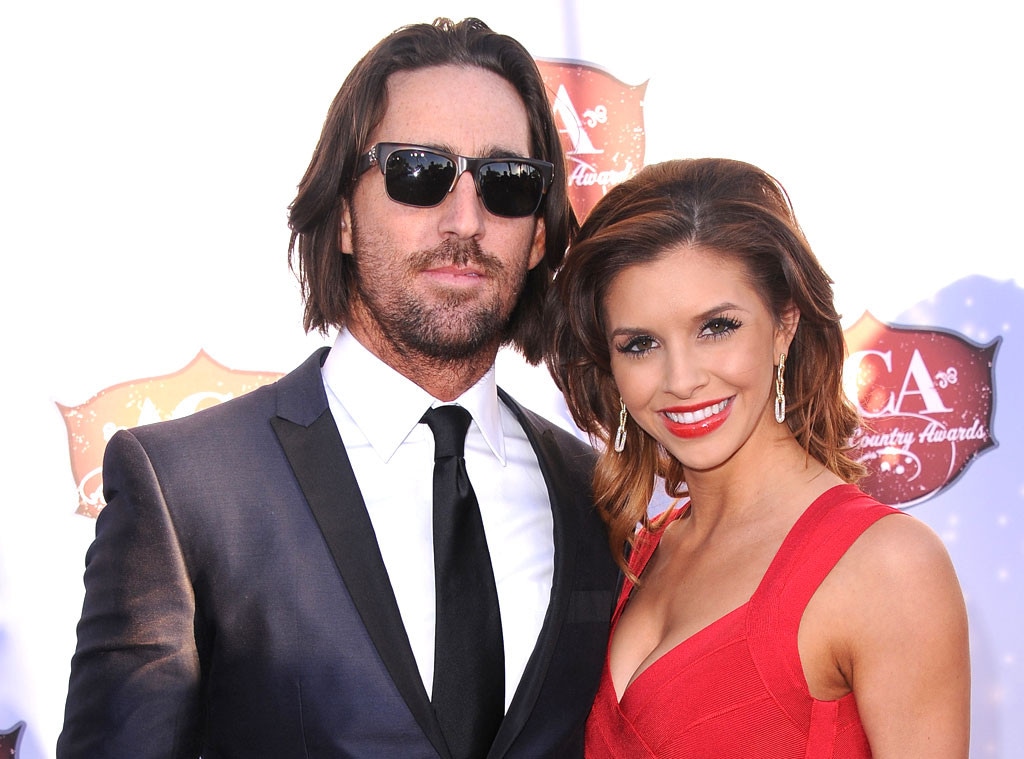 Scott Kirkland/FOX
Sad news for another country couple.
Jake Owen and wife Lacey Buchanan are divorcing after three years of marriage. Keeping his fans in the loop first, the country singer took to Twitter to make the announcement.
"I wanted to let my fans know how much I've appreciated their love and support of not only my career, but my family as a whole," the "Don't Think I Can't Love You" artist said in a statement. "Sadly, Lacey and I have decided to end our marriage. We want to focus on our daughter Pearl and make sure that she has a beautiful life with loving parents. We appreciate you respecting our privacy during this time."
Owens also tweeted, "This is the hardest thing I've ever done in my life. We appreciate your support and privacy in this matter."
And his fans have been a part of the romance since day one.
Owen actually popped the question on stage while performing in his hometown of Vero Beach, Fla., in April 2012.
Jason Merritt/Getty Images
"When I was onstage, it just hit me how many of our family members and friends were at the show," Owen later reflected on the moment, which did not include a ring at the time (though he presumably made up for that later). "So I thought sharing that moment would mean a lot to everyone."
They quietly tied the knot and then proudly welcomed daughter Olive Pearl that November.
Owen's rep said his social media statement was the only info being provided.
Jake and Lacey did walk the red carpet together at the 2015 Academy of Country Music Awards together back in April. They met when she appeared in his video for the 2009 track "Eight Second Ride."