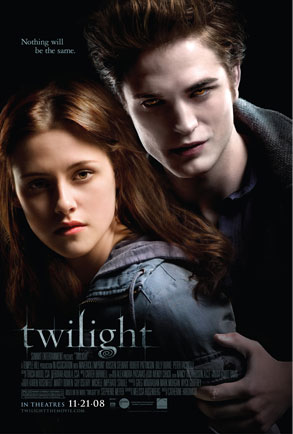 Summit Entertainment
Robert Pattinson and his pretty vampire pals have proven to be a pain in the neck for AC/DC.
The Twilight soundtrack just ended the Aussie metal mavens' two-week run at No. 1, as the tunes to suck blood by sold 165,000 copies, about 5,000 more than AC/DC's Black Ice.
The rocked-out soundtrack features new singles by Paramore and Perry Farrell and a U.K. single by Muse that's already given the band a new chart-high across the pond.