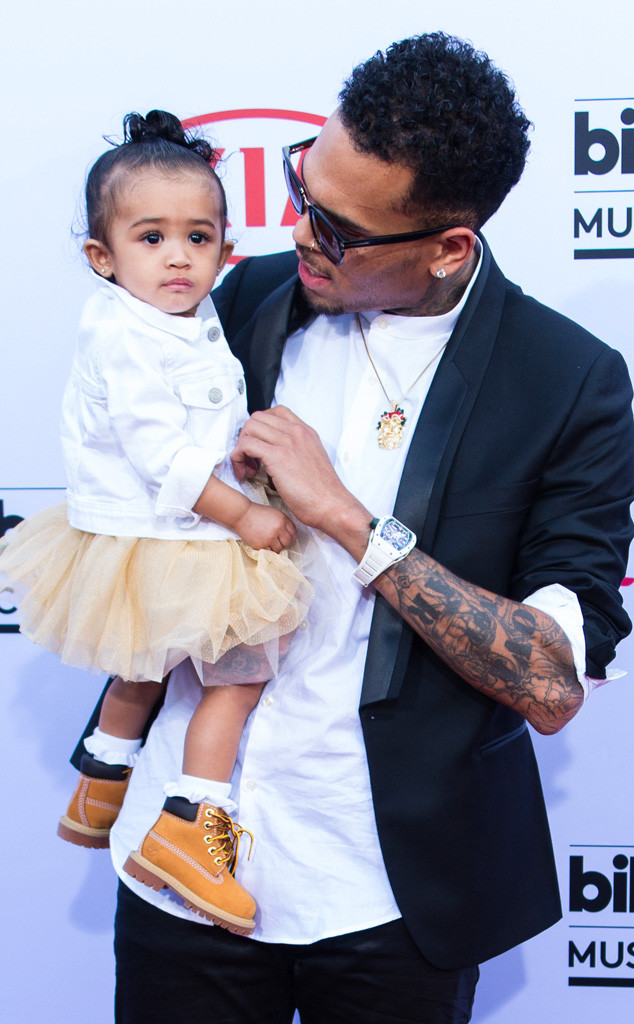 London Entertainment/Splash News
Chris Brown and his daughter, Royalty, seem to be an adorable duo based on his Instagram feed, but it seems that the "Loyal" singer is anything but friendly with Royalty's mother, Nia Guzman.
Brown went on a Twitter rant about Guzman early Friday morning, slamming her for using their daughter as a "meal ticket." The 26-year-old rapper's diatribe comes only a few days after E! News reported that Guzman requested only supervised visits for Brown and Royalty; however the source also told us that Brown is seeking joint custody and no supervised visitation rights.
"Some men my age run from their responsibility as fathers. I embrace mine. Just sucks that some females use children as meal tickets," Brown tweeted. "Using a child as leverage is never ok. The highest praise to the men who actually want their kids."
TMZ reported last month that Guzman was asking for $15,000 a month in child support. A judge has not ruled on the matter.