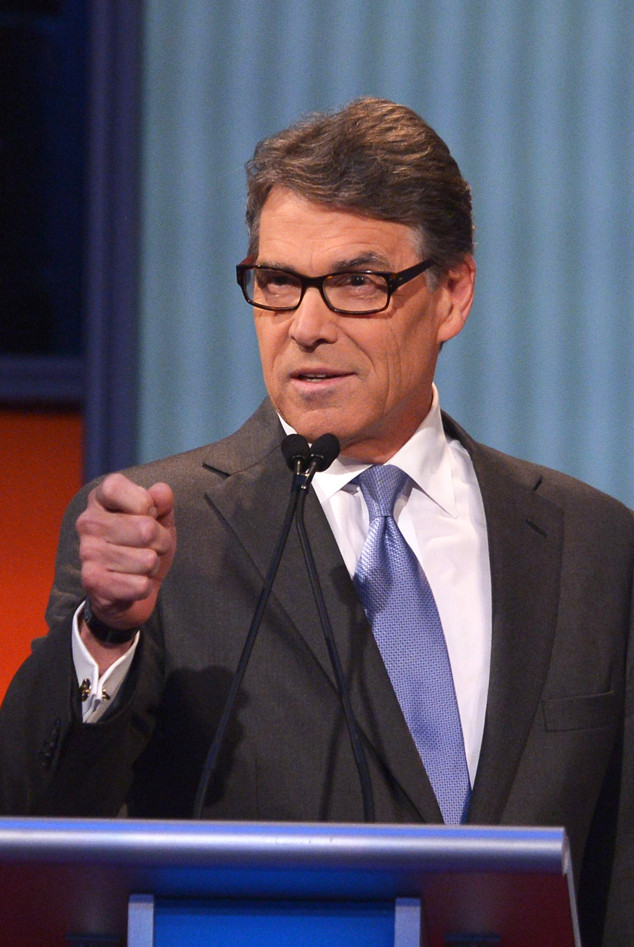 MANDEL NGAN/AFP/Getty Images
Rick Perry may have not made it to the main stage for the GOP primary debates tonight, but he definitely left a mark.
During Fox News pre-debate forum featuring seven candidates who didn't qualify for the 9 p.m. GOP presidential debate (which has been dubbed the "happy hour debate"), Perry was asked a question on illegal immigration.
While responding to the question, the former Texas governor made a mistake that will forever live on the Internet. He meant to mention former president Ronald Reagan, but it sounded as though Perry slipped up and accidentally called him Ronald Raven. Oops!
"Americans are tired of hearing this debate want to go to 'What are you going to do about illegal immigration"?'" Perry said. "For 30 years this country has been baited with that. All the way back to when Ronald Raven signed a piece of legislation that basically allowed for amnesty for over 4 million people and the border is still not secure."
Perry's camp denies that he said "Raven," but you can decide that for yourself below. Either way, take some time to enjoy the memes that took over the Internet after his flub was heard nationwide.