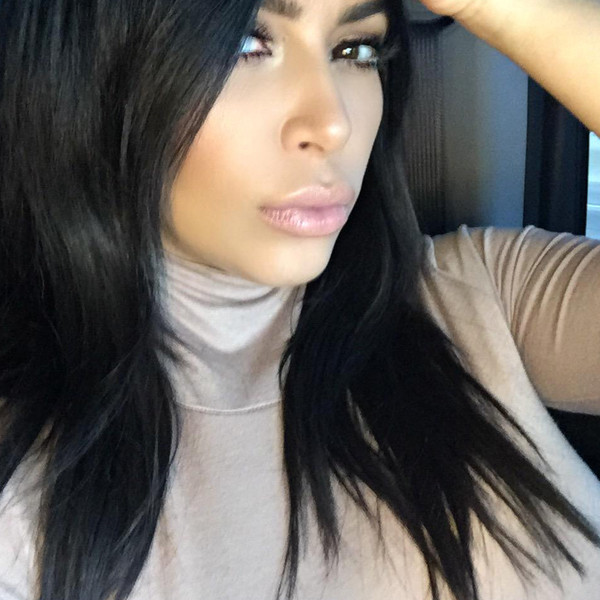 Instagram
It's clear who Kim Kardashian is going to vote for come November.
The E! star has been open about her support for Hillary Clinton in this presidential campaign, and it looks like she's finally going to meet the candidate in person. So, obviously, there's one thing she must try to get done when they come face-to-face.
"Excited to be meeting our next President tonight!! Maybe she'll take a selfie with me!" Kim tweeted earlier tonight (with a selfie, of course).
Kim, Kanye West and Kris Jenner are attending a Clinton fundraiser tonight to raise money at the Brentwood home of Scooter Braun, Justin Bieber and Ariana Grande's manager, and his wife Yael Cohen.
The sold-out early evening event was expected to draw about 250 people, and ticket prices were a hefty $2,700 per person, the maximum individual contribution for a candidate seeking his or her party's nomination under federal law.
Kim and Kanye were among a few of the early arrivers for the event, according to reports, along with Mary Steenburgen, a longtime friend of the Clintons. Among those also expected to attend the fundraiser are Jeffrey Katzenberg and John Travolta.
This fundraiser will be Clinton's eighth in the Los Angeles area in her quest to become America's first female president.
Guess we'll find out soon enough if that selfie happens soon enough!