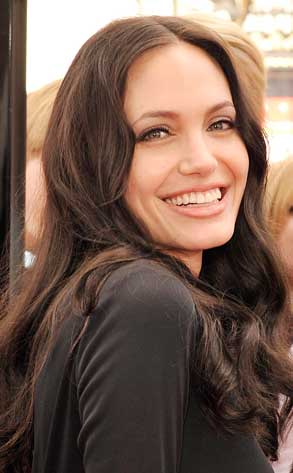 Kevin Winter/Getty Images
Given the fact that Angelina Jolie is more often than not spotted with at least a few of her and Brad Pitt's six children in tow, it certainly comes as no surprise where her priorities lie.
"The center of my life is my kids," the Oscar winner tells the Los Angeles Times.
But she's quick to point out that it's not always easy having such a big brood.
"I woke up at 3 in the morning with four kids with jet lag and two babies," she says, recalling a recent trip to Hollywood. "I put myself together for a few hours and go out. And then I go home. This is my job."
Not that she's complaining, mind you.
"I don't dislike it here," insists the globe-trotter, referring to Tinseltown. "I just really do love to travel. I love other cultures. And I love raising my kids in the world. I'm so fortunate that I get to do that."