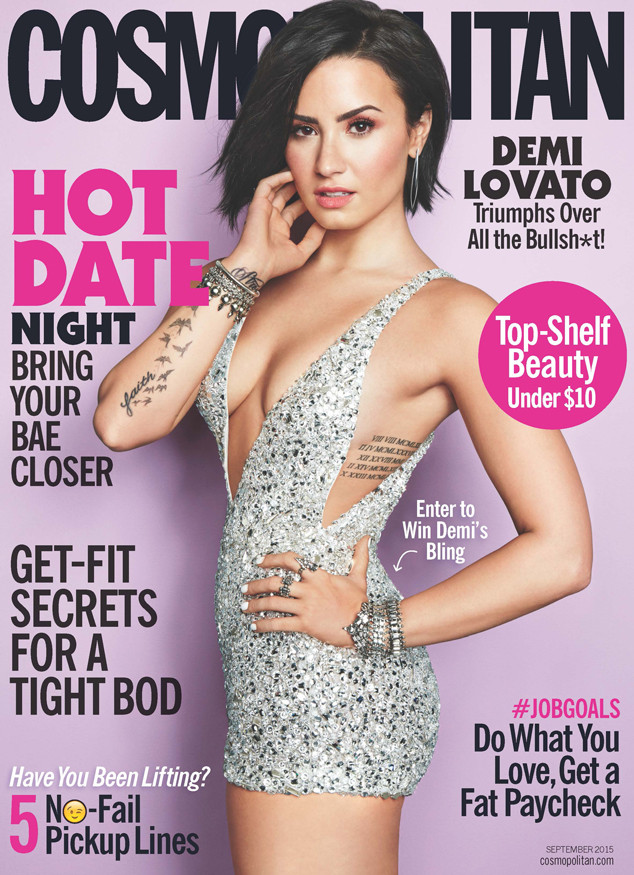 TESH/Cosmopolitan
Demi Lovato is Cosmopolitan's September cover girl, and the singer looks incredible. But now that some stores plan to hide the magazine from their shelves, she's speaking out.
But the "Cool for the Summer" crooner isn't standing for it. Lovato turned to Instagram to call out her critics, telling them she doesn't care what she has to say because she has never been happier with her appearance. In her lengthy message, seen below, Lovato tells her haters that her newfound confidence and self-love, which admittedly "took soul searching and a bit of time," allowed her to embrace her body and sexuality. She ends her powerful statement by writing, "I am confident in my own skin and A PROUD @COSMOPOLITAN COVER GIRL!"
She gave her statement a simple caption: "#unwrapmycosmo."
Lovato has always been vocal about her struggles with substance abuse, body image and self-esteem, and often talks candidly about how she learned to love herself. She often posts pictures on her social media pages that encourage her fans to find their own self-confidence, but inside Cosmo's pages she claims she put women's issues first before anybody else.