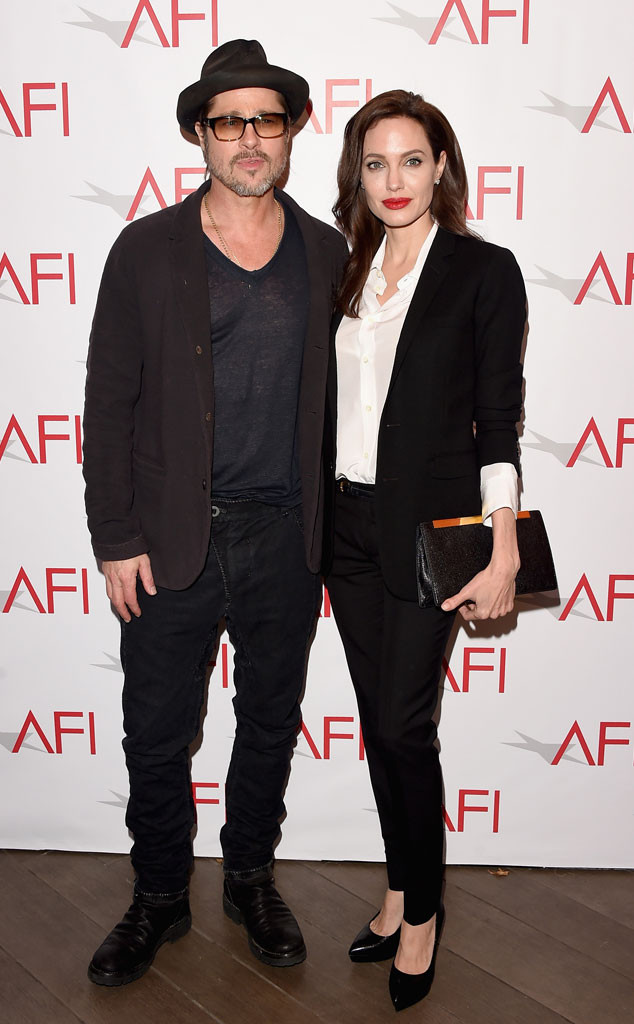 Jason Merritt/Getty Images
We've all seen how sometimes art can imitate life, or at least, how some stars get inspired by actual life events for their projects.
Angelina Jolie and Brad Pitt are no strangers to this, and have even pulled from personal experiences to create a genuine chemistry between their characters in their upcoming flick By the Sea.
Angie wrote and directed the drama, described as being "about a deeply unhappy couple on vacation in France who becomes involved with a pair of newlyweds staying at their seaside inn."
And after filming the movie in Malta, Jolie reveals what it was like to be directing herself and her husband, who play the unhappy couple, during the drama's more intense argument scenes.
Yeah, it got a little awkward—for everyone else.