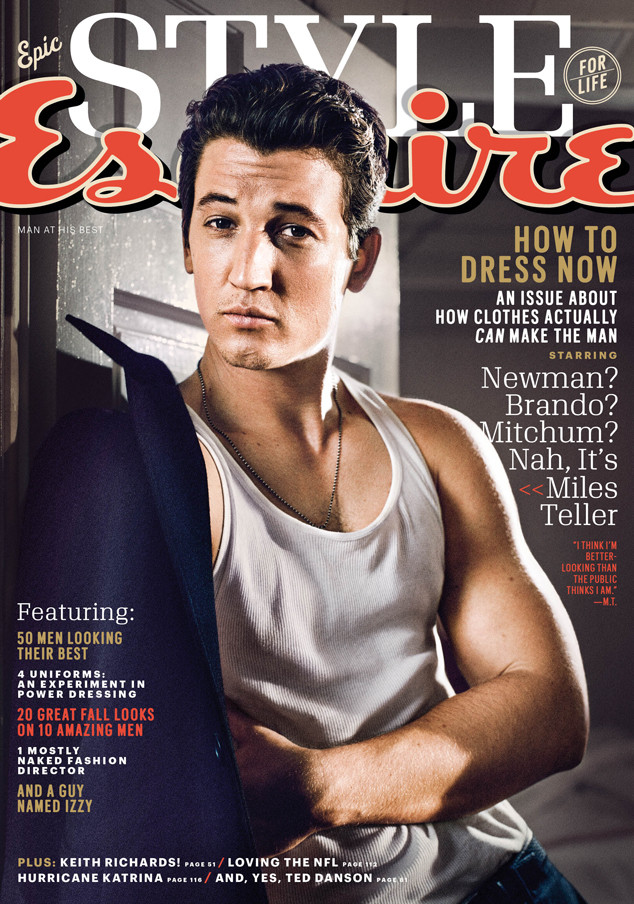 Courtesy Esquire
Miles Teller has made it clear he's not happy. He's also made it clear that he's not a dick.
The actor took to Twitter today to call out Esquire magazine for referencing the September issue cover star's "dickishness" in their recent interview, saying the entire thing is "very misrepresentating."
"@esquire couldn't be more wrong," Teller wrote after the mag's Twitter account shared his cover story. "I don't think there's anything cool or entertaining about being a dick or an asshole. Very misrepresenting."
Esquire originally tweeted, "Miles Teller is on a quest for greatness (with a bit of dickishness too)."
E! News has reached out to the magazine for comment.