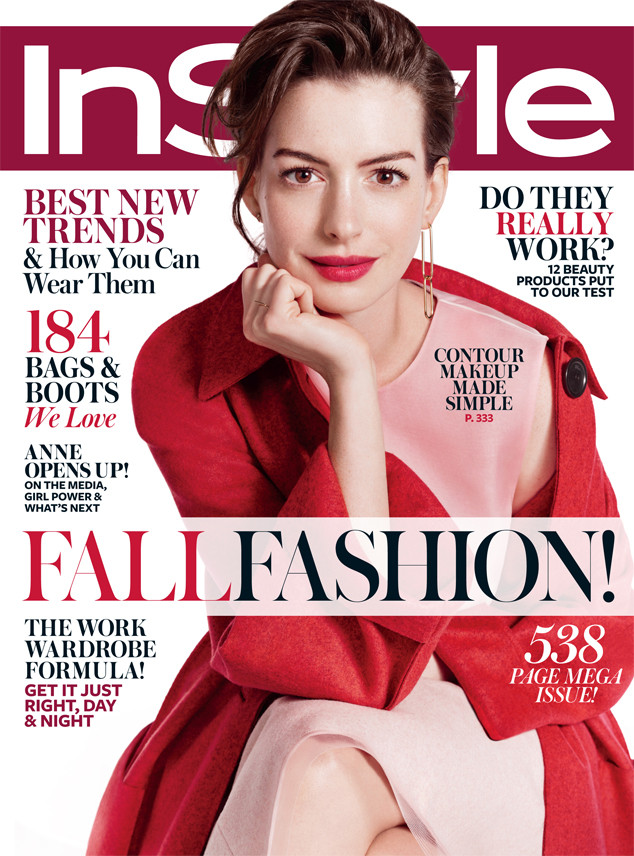 InStyle
Love her or hate her, Anne Hathaway doesn't need anyone's approval.
Speaking candidly about her life in the spotlight, the Academy Award winner tells InStyle she's more at peace than ever before. "For a very long time I felt I was being hunted, and it made me very unhappy. But in the past few years I've been working on changing the script inside my head," the Intern star, 32, says in the September issue. "Life's too short to be anyone but yourself. Let the chips fall where they may."
Lest you think Hathaway is being dramatic, think again. In 2012, BuzzFeed published an article titled "Why Do People Hate Anne Hathaway?" In 2013, The New York Times published an article titled "What Is Anne Hathaway Doing Wrong?" And once again, in 2014, CNN asked its readers, "Do We Still Hate Anne Hathaway?"
That level of scrutiny would be difficult for anyone to endure.
Hathaway, however, has developed a thick skin.
"You and I both know there is a certain type of media that trades on desperation and will paint someone with that filter if it will make them money, whether the story is true or not," she says of being on the receiving end of undue criticism. Somehow, she takes it in stride. "That [New York Times story] was written by a man. Among the women I've worked with and met in my industry, I feel supported."