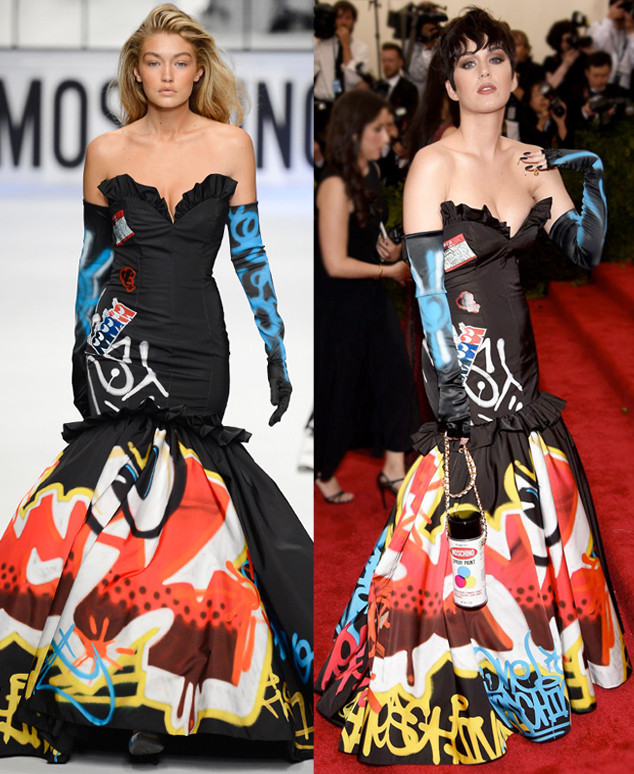 Getty Images
Does this qualify as a real-life imitation game?
Moschino's creative director, Jeremy Scott, is under fire after graffiti artist Rime—aka Joseph Tierney—filed suit against the designer for using his street art on several key pieces from Moschino's Fall 2015 collection. The artwork in question is a 2012 Detroit mural with furrowed brows and a glaring set of "vandal eyes" set amid a popping red and blue background. Which might look familiar, seeing as the design (or a very similar version of it) is featured on the skirt of Katy Perry's 2015 Met Gala gown.
"Rime is a well-known artist. Defendants Moschino and Jeremy Scott—two household names in high fashion—inexplicably placed Rime's art on their highest-profile apparel without his knowledge or consent," the lawsuit reads, according to a copy of the complaint obtained by E! News.