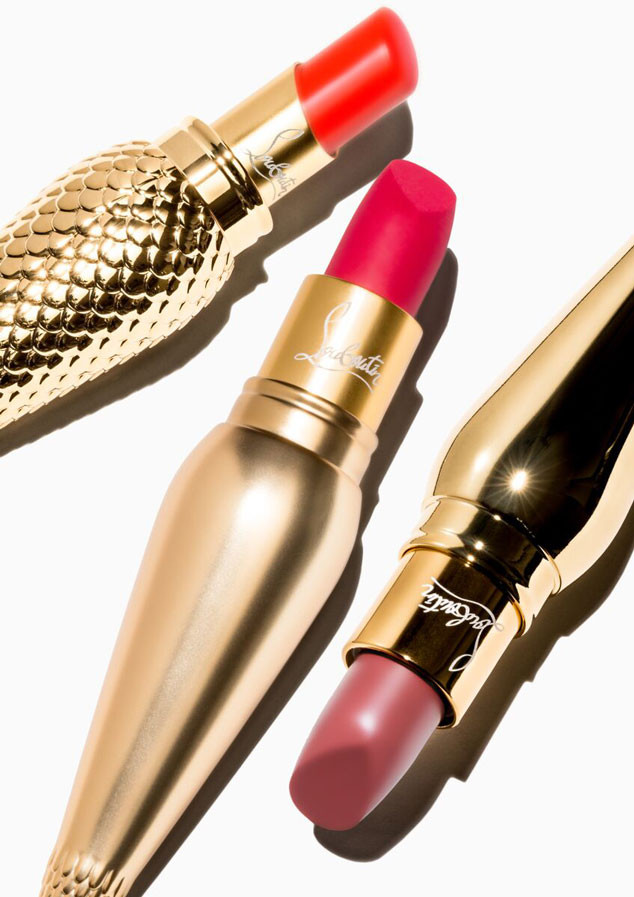 Louboutin
From stilettos to stiletto nails to seriously sexy lips—Christian Louboutin's got you covered.
The iconic red-bottomed heel designer is making his first foray into lipcare, and we literally cannot wait to get our hands pouts on the shades in this new collection. That is, if we can grapple with the $90 price tag per tube (nope, we didn't erroneously add that "0"). But then, Louboutin's leg-lengthening heels don't come cheap, and his nail polishes retailed for $50 a color (save for the $675 holiday edition "Starlight" bottle, which was swathed in 1,500 Strass crystals). The point here, people, is ultimate luxury.
Louboutin debuted his first nail polish collection in 2014, with a sleek bottle design mimicking a spiked heel. The designer's lipstick tubes, in a similar thread, are striking—slim gold bullets offering one of three different finishes (for the gal who likes her pick of matte, sheer and full-coverage textures). Silky Satin makes up 20 shades in the line, while Velvet Matte and Sheer Voile feature nine shades each.
The Louboutin lipstick shades—a clear soon-to-be cult favorite—will be available at Saks stores in September.