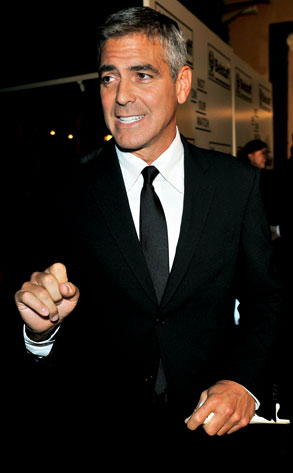 Pascal Le Segretain/Getty Images
As George Clooney is one of Hollywood's most outspoken and informed residents, been waiting to hear how he felt about Prop 8, one of the most controversial political developments in our lifetime.
Here's what Mr. C revealed exclusively to the Awful Truth:
"At some point in our lifetime, gay marriage won't be an issue, and everyone who stood against this civil right will look as outdated as George Wallace standing on the school steps keeping James Hood from entering the University of Alabama because he was black."
Couldn't have said it better, George, well done.