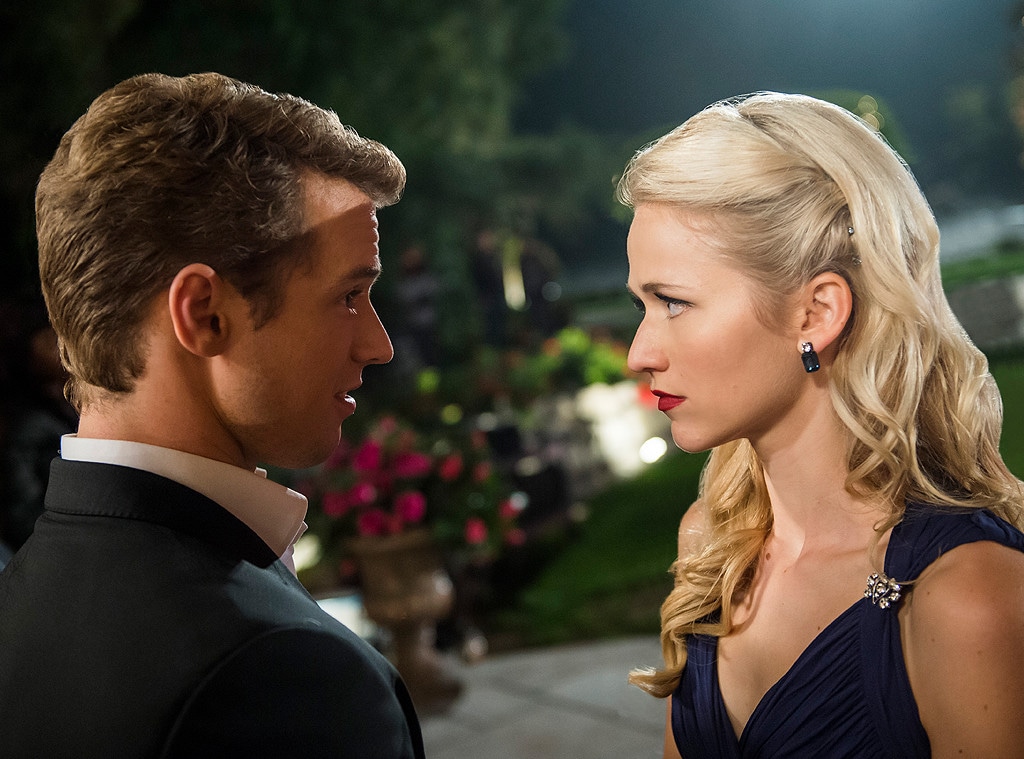 James Dittiger/Lifetime
Guys, you really can find love on Everlasting!
Freddie Stroma and Johanna Braddy's characters on UnREAL may have avoided a magical wedding Monday night in the show's season finale.
But in another twist we didn't see coming, E! News can confirm the two actors are a couple and dating in real life.
"Can I give you guys some really insider information?" Constance Zimmer asked during a cast Periscope through Entertainment Weekly Monday night. "You know sometimes those reality shows are real and people do stay together and find each other on the show."
Lo and behold, the camera then panned to Stroma and Braddy as the cast cheered in approval.
"They are a couple. You guys, we made true love," Zimmer shared. "Little did you guys know that we had real love behind the scenes of our show."
For those unfamiliar with the hit summer series, Stroma plays bad boy suitor Adam Cromwell who is looking for love on a Bachelor-like series titled Everlasting. Braddy plays one of the eligible bachelorettes hoping to win over his heart.
While the pair ended the series broken up, all signs point to a couple that could go the distance away from the cameras.
"We hope it is everlasting," Josh Kelly shared on Periscope as the cast continued to cheer in support of the hot new romance.
Guess this explains some of the great chemistry we witnessed all season long. 
Watch:
Is "Bachelor in Paradise" Going to End With a Proposal?!