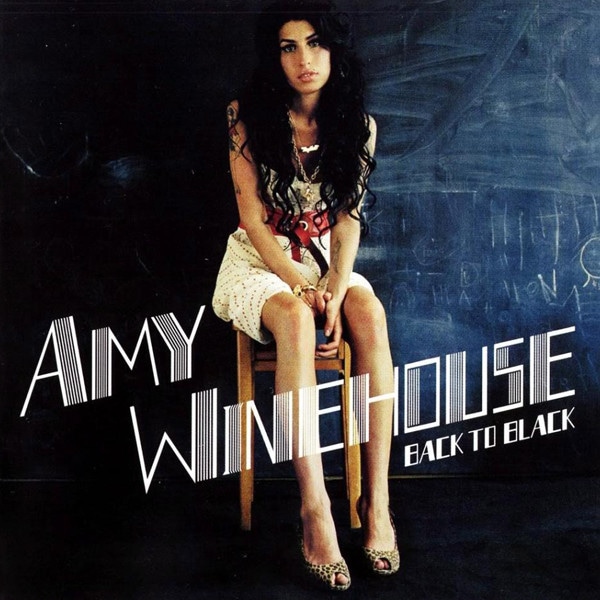 Island
UPDATE: Amy's an Oscar winner. In honor of Asif Kapadia and James Gay-Rees' heartbreaking film about Amy Winehouse winning the Academy Award for Best Documentary Feature, here's a look back at our exclusive sit-down with a dear friend of Amy's to talk about her life and legacy.
__________________________
There's a misconception about Amy Winehouse—that she was nothing more than a hopeless drug addict who was beyond help, her premature death at 27 somehow inevitable.
Her exaggerated beehive and smeared eyeliner always scream destruction rather than innocence. We easily dismiss her as some sort of junkie rather than recognize her as a music icon. It's easy to forget her five Grammy Awards and that she was one of the biggest talents of her—or any, really—generation. 
It's been four years since Amy died from alcohol poisoning. Her best friend, Juliette Ashby, rarely speaks to the media and she is only talking to me now because I have known her for over 15 years. But she knew Amy for far longer than that. They were best friends from the age of 4 until the day Amy died.
Growing up, Amy was Intelligent beyond her years. She would devour the Sunday newspapers at her best friend Juliette's house. While her peers were reading teen magazines, Amy would sit at the kitchen table peppering Juliette's mom with questions about news stories. She was wickedly funny, always telling jokes and obsessed with cats. At the age of 9 she started a rap group called Sweet & Sour (Juliette was Sweet, Amy was Sour).
Juliette is tearful as she reminisces about growing up with Amy.
"We would always be at each other's houses after school, we'd sit in each other's rooms, paint walls, laugh and write music," she tells me.
According to the recent documentary Amy, this period in Amy's life was difficult. Her father, Mitch Winehouse, left the family when she was 9 and the split impacted her. When she was 15 she became bulimic. Her parents thought she would grow out of it. But as we now know, she didn't. It was likely the first of many missed opportunities to get her the help she needed.
When Amy and Juliette turned 18, they moved out of their childhood homes and got an apartment together.
"It was a special place because it was 'our flat'," says Juliette. "We went straight into being little adults. We had so much fun. We would cook together and make roast chicken at 3 o'clock in the morning."
Every Monday night the girls would go to a local club so they could take advantage of the live band and get on stage to perform. Living together meant they could explore their joint passion. "Our friends would come to our house, and Amy would play the guitar, while I sang," Juliette remembers. "That moment in time was one of the happiest in our lives. That was when she started writing [what would become her debut studio album] Frank."
Soon after, Amy got her first record deal. And then, as Juliette puts it, "The circus came to town." Amy moved to Camden and found herself at the center of a bustling pub culture. Drinking and drugs followed. "It felt like a gray cloud had come over," says Juliette. New faces suddenly surrounded Amy and people were keen to ride her coat tails.
But Amy never wanted to be famous. "When we were young teenagers she wanted to be a roller waitress, a writer or a comedian," says Juliette fondly. "Fame wasn't an incentive for her. Music was. It was just part of who she was, and that's what I am like too. That's why we were best friends, we both completely understood one other."
In 2005, the partying started to take over and Amy's friends begged her to go to rehab. Her former manager Nick Shymansky recently described to the Independent newspaper what happened next: "She broke down, and admitted she needed help. I took her to her father's house, but when we got there they turned on me. He said I was massively overreacting. He told me to look at her and see that she didn't need rehab."
In the end, Amy listened to her dad over everyone else. Another lost opportunity. Ironically, the song she wrote about the experience, "Rehab," propelled her to worldwide fame and became the biggest, most well-known hit of her career.
Amid all the partying, meanwhile, Amy yearned for her old life.
Juliette explains, "She wanted to remember what it was like to feel normal again, and so we moved, with our boyfriends, into a house in Muswell Hill. It was like trying to re-live...She was writing Back to Black at the time so it was quite a dark time, but I managed to have her for a second, you know? I managed to get her back to some sort of normality. We'd go to the gym together, do our food shops together but then that had to stop because people were recognizing her."
There were other attempts to save her. In 2007, a cocktail of drugs caused Amy to have a seizure. It was so bad Amy's husband Blake Fielder-Civil called Juliette in the middle of the night and she rushed Amy to hospital. Juliette stayed by her side for 24 hours, but the next day, Amy's team arrived and, as seen in Amy, they arranged for the singer to be taken to a rehab facility.
Blake, who has admitted to introducing Amy to heroin, also joined her at the facility. The stint lasted just a few days.
Juliette won't talk about Mitch or Blake. I have tried to persuade her otherwise, desperate to hear her perspective on the men who had the biggest influence on Amy, but she won't budge.
Amy seems to point fingers at Mitch and Blake for being partially responsible for the singer's unraveling (Winehouse's family has slammed the film as "misleading" and "a missed opportunity to celebrate her life and talent"), but Juliette paints a different picture.
Peter Macdiarmid/Getty Images for NARAS
She remembers a supremely talented girl who found it hard to focus: Amy's "intelligence was far beyond her years. But she also had the attention span of a fish, so one minute she'd be listening to an album, then she would be knitting something, and then she'd start designing a top, then she would start sewing a sequin on... If you mix that sort of personality type with life situations and then you add fame and money and influences, people who don't say no to you or [who] have other intentions for their own benefit, then it's a recipe for destruction.
"It's like putting someone on a train to destroy themselves."
Amy's story is one of contradictions. She was loved but often felt unloved. She was extremely successful in her artistry and yet was unable to bring that poise into her personal life.
"Everyone looks at her and thinks of the horrible things that happened to her," Juliette says. "I want people to focus on the fact she had a wonderful life. At the end she had clarity. She was just like you and me, she had a great life with great friends and she had a lot of fun but when it all got too big, it went wrong. That's the truth. She loved life and she was very happy and she was no different from anyone else."
Juliette, who would break down multiple times over the course of our two-hour conversation, is still not over Amy's death and doesn't know if she ever can be. I ask her if she thinks her best friend could have been saved.
"I don't live my life thinking 'What if?'" Juliette says. "I just can't, it makes me too angry…but she's not where she is purely because of her own doing."
Juliette says there were many occasions she tried to take control of the situation to try and save her best friend.
"With addiction you have to help yourself, but you need people around you that are your support system and give you strength," she says. "You need people who will tell you 'no, this is what's going to happen because you're not in the right mind'... Even with the addiction, she fully knew what was going on. People underestimate her intelligence, we were in a nightmare...
"I'd learned over the years to understand if she was in trouble. I would know just by the way she would say my name, when I answered the phone. When there were moments of clarity, they were beautiful... She knew I would not tolerate the behavior. It gave her a place to come back to, it gave her a place of security and it gave her somewhere [to go] if she was scared. She knew she had me until the very, very end.
"I was the same best friend she had had her whole life, I didn't change. If people think tough love is a bad thing, so be it. I'm not going to watch my best friend kill herself. I was only interested in my best friend being the amazing human being that she was."
I ask her what she would say to the people who think Amy was just a junkie who could not be saved.
"That's not the truth. She does not deserve to be known like that," Juliette says adamantly. "It's not fair, and that's why I agreed to do the documentary," but "that's why it took so long with convincing me. I want people to celebrate my best friend the same way that I do in my own head."
"Amy had a smile that took over her face. Her intelligence was jaw-dropping. She was the most adorable, hysterically funny person. I will never meet anyone who can make me laugh like she can...She was giving and loving and gentle, and she was my best friend in the whole world and now she's gone."
(Originally published Aug. 5, 2015, at 9 a.m. PT)