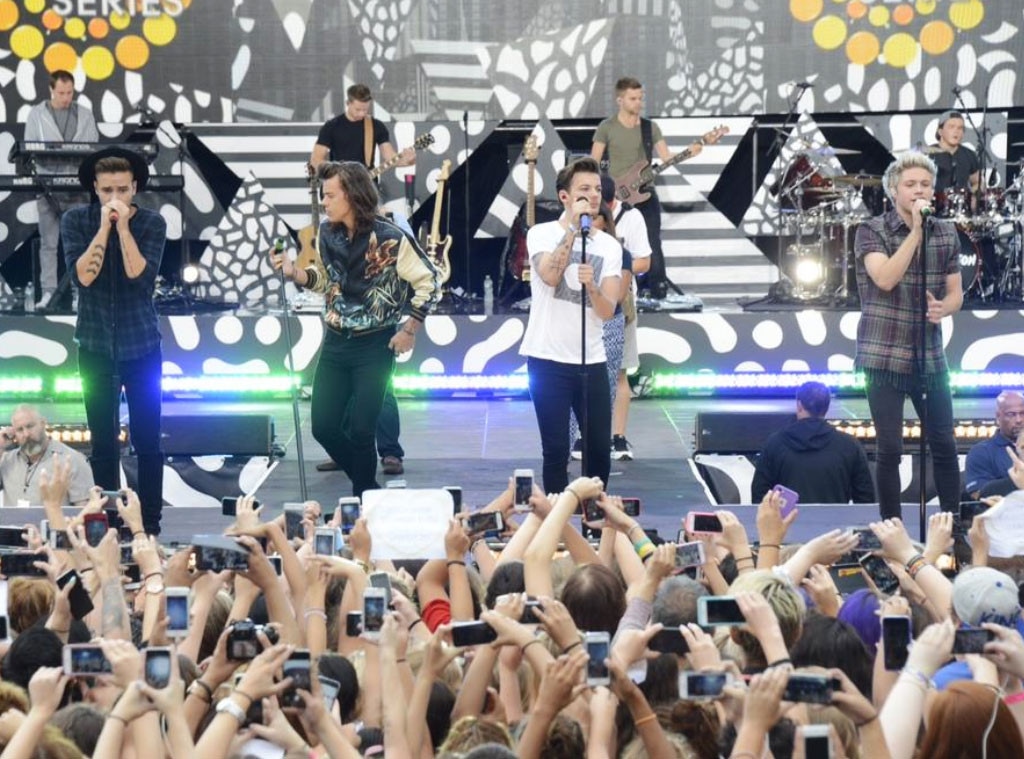 Twitter
When Zayn Malik abruptly left One Direction, fans were left devastated. But the underlying question throughout the drama was whether or not the boy band would stay together or split up.
With the unexpected drop of "Drag Me Down," Directioners were quick to make up their minds and go with the former. While appearing on Good Morning America Tuesday, the band elaborated on the sudden release of new music and how Zayn's exit only brought them closer together.
"Well, I mean, obviously it's different, but, you know, when you lose a member of your team obviously everyone gets a little bit close together," Liam Payne explained to Michael Strahan. "It's still going great and that's what this album is about were still going strong and were all still here so..."
As for why the now-foursome decided to release in the middle of the night?
"I think we just wanted to kind of drop it out of nowhere, I think," said Harry Styles. "Usually we kind of do a big run-up to it and I thought—we thought—it would be fun this time to just kind of drop it. And it was fun. It worked, I guess."
"Also, it's the middle of the day somewhere in the world," added Niall Horan.
Even though fans have gotten a small taste of 1D's forthcoming album, the singers gave even more insight into what's to come, describing it as "quite electric."
"Yeah, it's all quite different. There's a couple nice slow sort of usual One Direction songs on there, but we've taken a lot of inspiration from like old rise, I guess, which is like the policy feel on 'Drag Me Down,'" Liam added.
Of course, with Louis Tomlinson's big fatherhood news, Strahan wished the singer all the best from "one father to another." Louis thanked the co-host and gushed about all that's happening in his life.
"Obviously it's a very exciting time, so I'm buzzing," he said of Briana Jungwirth's pregnancy.
A source previously told E! News that Louis is "super excited about it" and that he'll be a very "hands-on" dad.