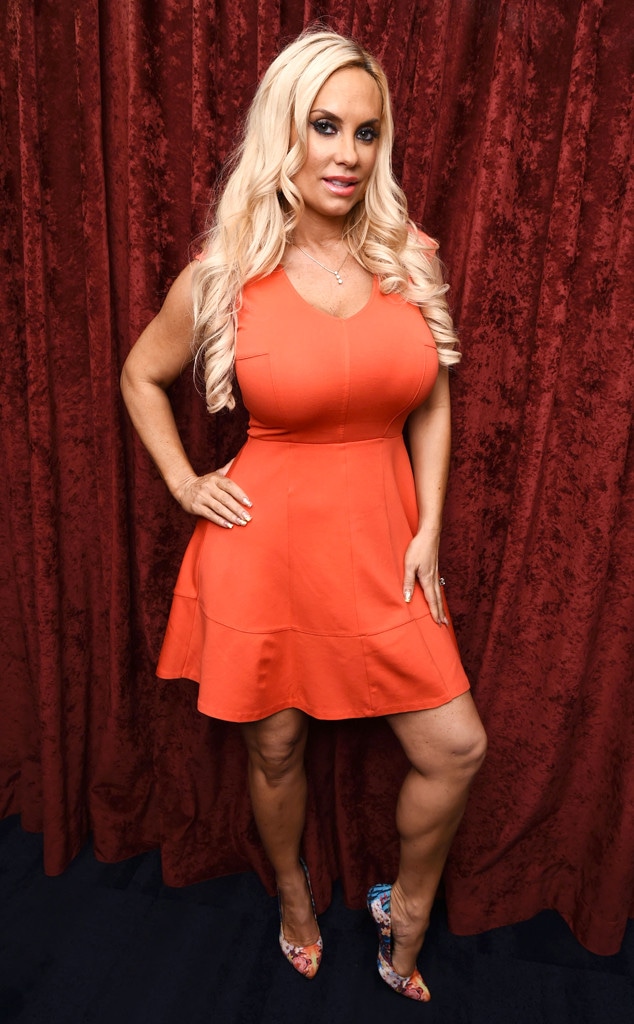 Ilya S. Savenok/Getty Images
Introducing our newest celebrity blogger, Coco!
The talk-show host, fitness enthusiast and reality star is gearing up to welcome her first child with husband Ice-T. Lucky for us, she's documenting her journey to motherhood in several blog posts exclusively for E! News.
As she prepares for the birth of her baby girl named Chanel, take a look at how the Ice & Coco star is preparing for her growing family. 
There's a lot of first-time women out there that are just like me who are freaking out about having babies and having kids and sometimes they wait so long that they don't have children so I want to set the record clear of what I'm going through so maybe someone can go, 'Maybe it's not so bad' or 'Maybe I just need to make it happen.'
I always knew from the bottom of my heart—since I was a little girl all the way till now—that I wanted to have a child at 35 years old. But I always got mixed signals. Most people say 35 is too old and I should start having them earlier and I believe your 20s are your wild times. I call it your Spring Break years. And then you move into yours 30s and in your 30s, you should come to know what you want out of life.
I know where I want to be in my life. I always knew that 35 was the magical number. Ten years ago, Ice and I already had a boy and girl name picked out because we knew what we wanted to do with this whole kid thing.
I waited a long time and it had nothing to do with Ice. It has everything to do with me. I wanted to have a career before having a child. So we sat down and had a conversation. 35 was the magic number and I called my doctor to see what I have to do.
I got off the pill in late January after 17 years and to my surprise in March, I started feeling symptoms, almost a psychic ability inside of me that said you're about to be pregnant, watch out! I tuned into my psyche. Some people say you get psychic when you get pregnant—such truth!
To my surprise, two pink lines showed up positive when I took a pregnancy test and I freaked out. I couldn't believe that psychic intuition was the truth and I started balling, crying like crazy. Not like a happy cry but like 'OMG! I'm stunned. It's so easy to get pregnant.' I didn't believe it at first.
Ilya S. Savenok/Getty Images for iHeartMedia
I ran downstairs. Ice was on the computer. I was balling and he thought someone had died. It was such a hard cry that he thought someone had died. I said, 'You're looking at a pregnant lady' and he stared at me with a long stare like he didn't know how to take that.
After it sunk in, we hugged each other but we were so shocked at first. We couldn't believe it. I couldn't believe I was pregnant at my age and after everyone told me that at my age, I couldn't do it.
The weird thing is I got pregnant on my birthday. I got pregnant on or around March 17. I thought that was pretty awesome and special. We were traveling that day and I was like 'Wow! How did we get it in on that day?' 
I'm now five months pregnant. People didn't know I was pregnant. I was doing photoshoots, I was on tour with Ice in Europe and people never guessed in a million years that I was pregnant!