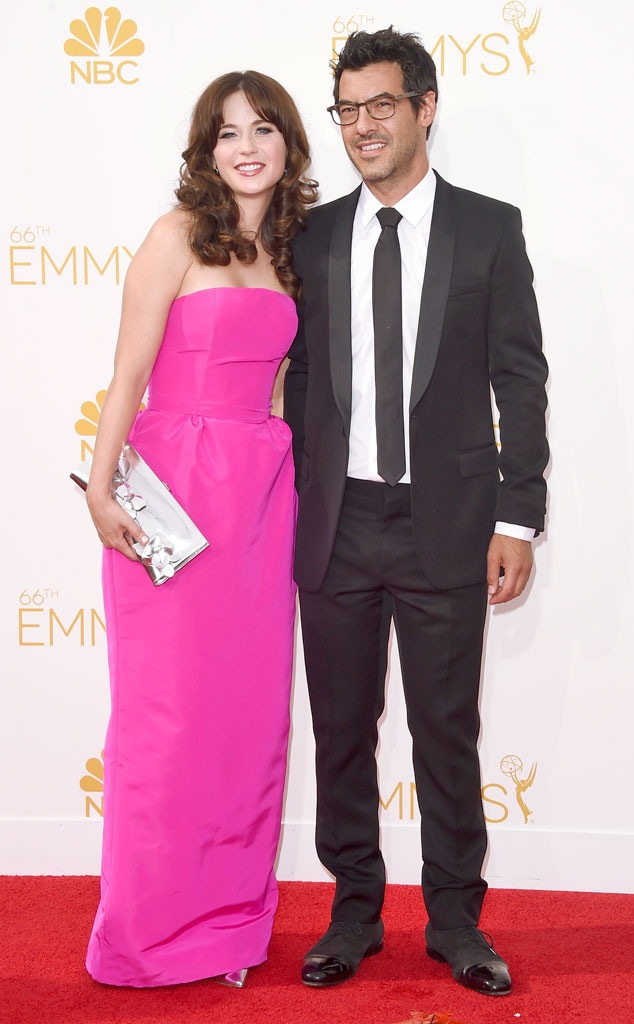 Jason Merritt/Getty Images
Talk about a double dose of good news! 
Zooey Deschanel has welcomed a healthy, beautiful baby girl with Jacob Pechenik, her rep confirmed to E! News exclusively Monday afternoon. And that's not the only bit of excitement...
The New Girl star's rep also confirmed that the pair recently got married in a super-secret ceremony! 
That's quite the double whammy from the couple, who have strived to maintain their privacy throughout their engagement and road to parenthood. In fact, fans of the couple didn't get a clear view of the actress' diamond engagement ring until March.
Cousart/JFXimages/WENN.com
One of Deschanel's most recent late-night appearances was also back in March, when she was understandably asked about the big baby news. The actress totally played it cool.
"I'm pregnant?" she asked as she pretended to be caught off-guard. "No, I knew I was pregnant." But what she truly had no idea about was whether or not her new addition would be a boy or a girl.
"We are going to be surprised," she told Jimmy Kimmel. "It's more fun, you know? Make it into a game."
That doesn't mean they didn't almost find out along the way.
"The last time [they went to the doctor[, the technician was like, 'Just so you know, I always use the pronoun he. That's my habit,'" she recalled. "She set it up because we were paranoid. We didn't want to find out."
As for Deschanel's new marital status, details remain under wraps about the ceremony. However, E! News can confirm the wedding took place in Austin on June 21.
Pechenik popped the engagement question on Jan. 17, which was also his wife-to-be's birthday. The happy couple spent their date on Catalina Island.
This is Deschanel's second marriage, the actress having divorced Death Cab for Cutie vocalist Ben Gibbard in 2012. The couple are currently working on the upcoming film titled Rock the Kasbah, which also stars Bruce Willis, Bill Murray and Taylor Kinney.
Congratulations to the proud parents on all of their major life events!