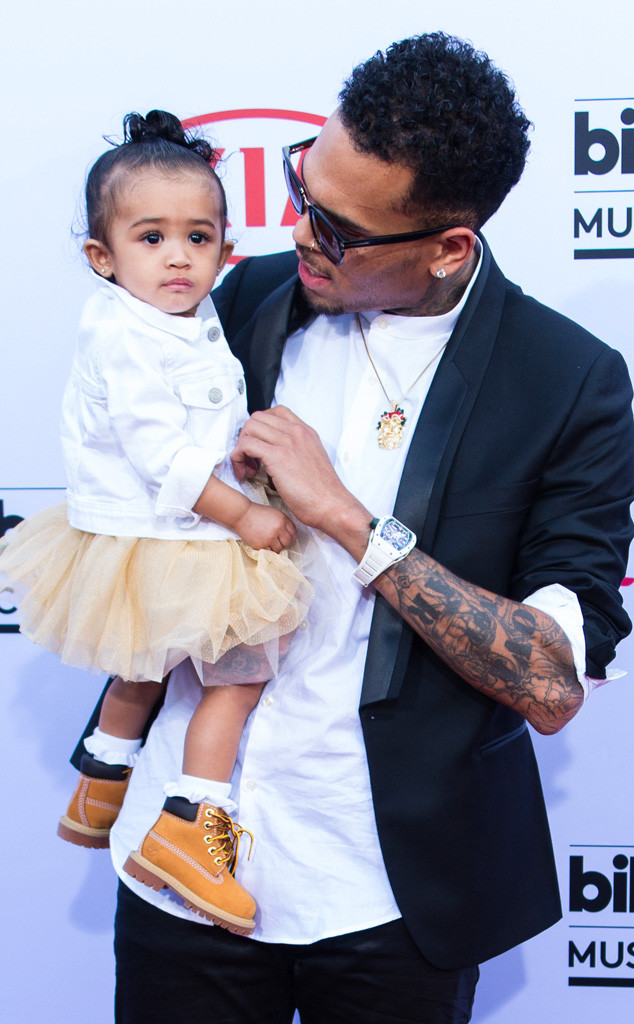 London Entertainment/Splash News
Things are heating up in the custody matter for Chris Brown's daughter Royalty, and it is not looking very pretty.
A source tells E! News that Royalty's mother Nia Guzman has filed legal documents in Houston asking a judge for Chris Brown to only have supervised visitation of their daughter, due to her belief that Brown is too irresponsible to take care of the child on his own. This comes as TMZ reported last month that Brown filed his own documents trying to establish paternity, and a clear custody agreement while also reporting that Guzman was asking for $15,000 a month in child support. The source tells E! News Brown is seeking for joint custody and does not want supervised visitation rights. Nia is seeking to be the primary custodian. A judge has not ruled on the matter.