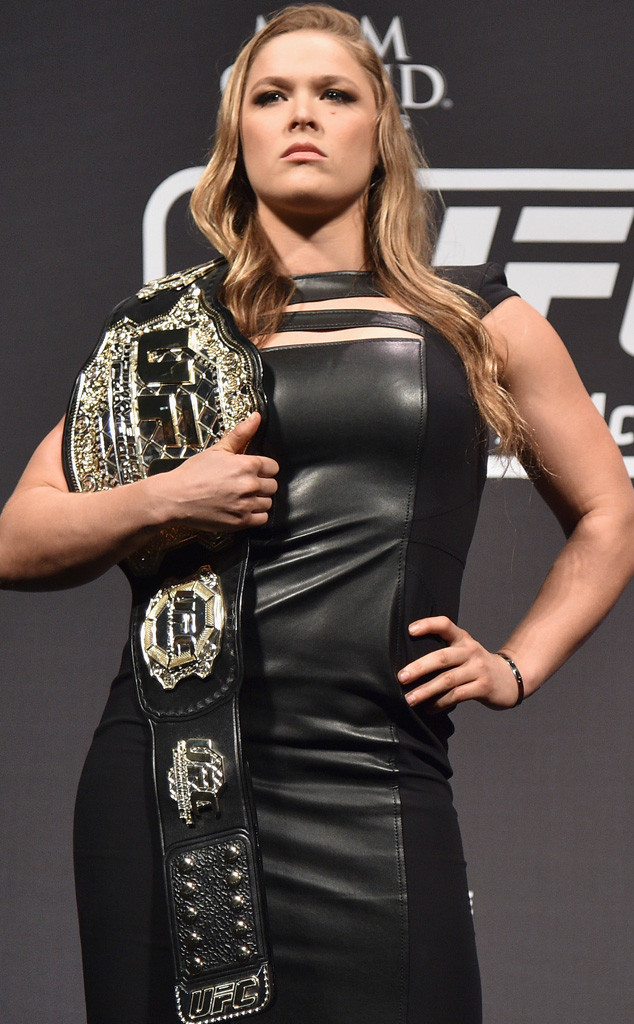 Buda Mendes/Zuffa LLC/Zuffa LLC via Getty Images
Ronda Rousey is stepping out of the ring for a whole new kind of gig!
Shortly after knocking out Bethe Correia in 34 records Saturday night in Brazil, the UFC fighter is making moves on the big and small screen with two big projects.
Carl's Jr. and Hardee's announced Monday that "Rowdy" Ronda will become their newest commercial star. Paris Hilton, Padma Lakshmi, Kate Upton and Kim Kardashian have all appeared in ads for the company.
"Congrats on another big win, @RondaRousey," the fast-food restaurant shared on Twitter Sunday night. "Can't wait to introduce people to your sweet side in 30 days."