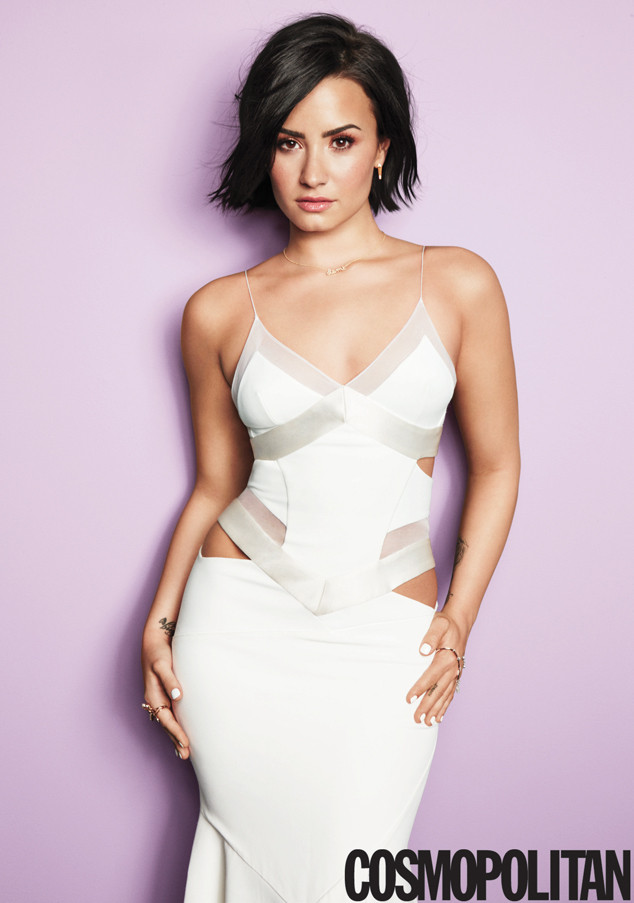 TESH/Cosmopolitan
Demi Lovato couldn't love Wilmer Valderrama more.
But, as the "Cool for the Summer" singer reveals in Cosmopolitan's September issue, their five-year relationship is no fairy tale romance. "We started dating when I turned 18...Right after that, I went to rehab. People told him, 'You should probably leave. She's on a spiral, and you're going to be sucked down with it.' But he was like, 'I'm not leaving. This is somebody I really care about,'" she recalls. "We relate on a lot of levels. I've seen a lot of s--t. S--t people don't know about."
According to Lovato, her boyfriend has "seen a lot of stuff, too."
Lovato, 22, and Valderrama, 35, have called it quits and reconciled a few times over the years, with the pop star taking the blame for each split. "The only times we ever broke up were when I was relapsing, whether it was drugs or in a bad place and rebelling against everybody, not just him," she tells the magazine.