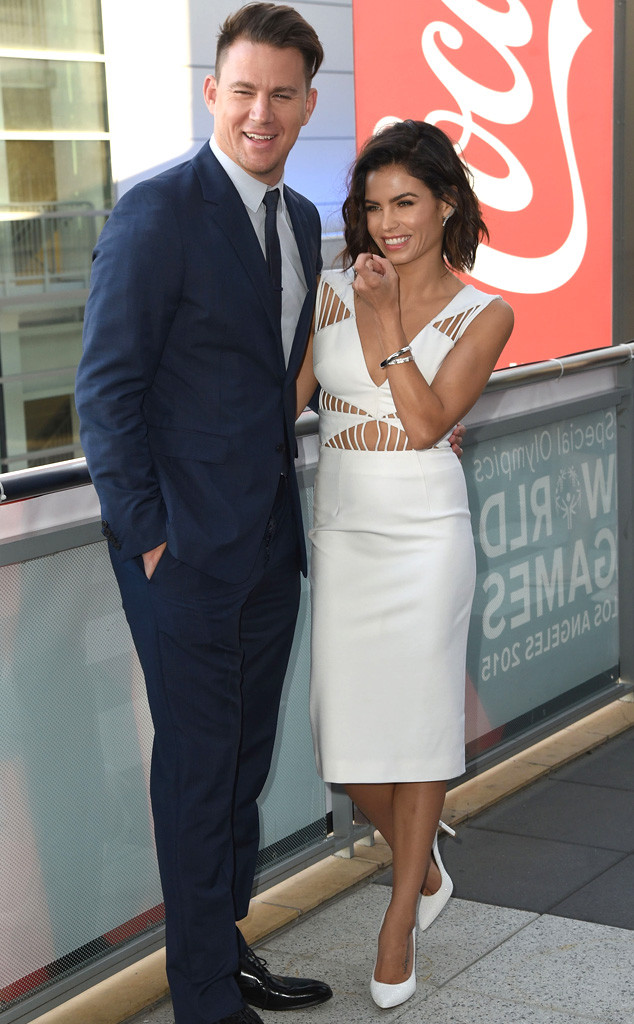 Angela Weiss/Getty Images
Channing Tatum and wife Jenna Dewan looking to give their only child, 2-year-old daughter Everly, a little brother or sister anytime soon?
Dewan-Tatum, 34, spoke to E! News on Saturday about her husband, who she called an "amazing father," and their family plans.
"Yeah, yeah!" she said, when asked about having more children. "I don't know when, but we definitely want to."
Accompanied by the 35-year-old actor and wearing a white cut-out dress with a pencil skirt, Dewan-Tatum made her comments at the 5th annual Celebration of Dance Gala, presented by the Dizzy Feet Foundation, at Club Nokia in Los Angeles, where the actress and dancer and choreographer Travis Wall performed a routine set to "Make It Rain" by Ed Sheeran.
Wall told E! News the two were asked to perform their dance on the So You Think You Can Dance? season 12 finale.