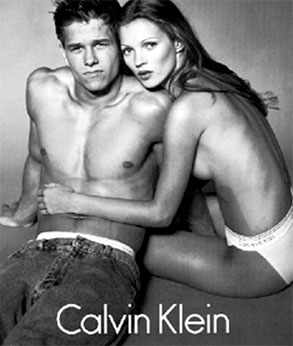 Calvin Klein
"It was OK. I wasn't into the waif thing. She kind of looked like my nephew. I mean, she's beautiful—she's a very pretty nephew—but I'm more into curvy women."
—Mark Wahlberg to Nuts magazine, on posing with a topless Kate Moss for those controversial Calvin Klein ads back in 1992
Of course, the Max Payne star did get the chance to model in his skivvies solo, as seen in our Celeb Underwear Ads gallery.