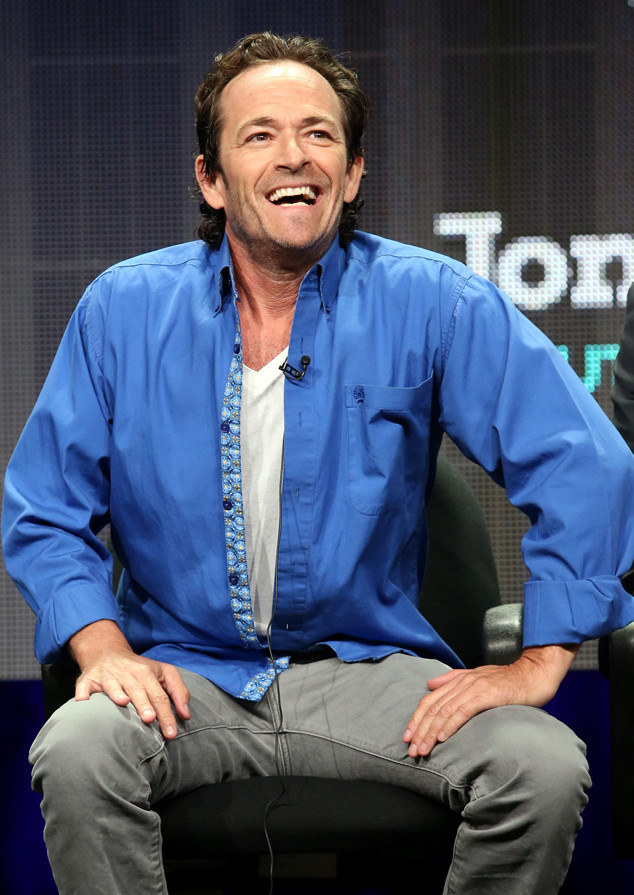 Frederick M. Brown/Getty Images
We can understand that Luke Perry doesn't wanna talk about his Beverly Hills, 90210 days—but it's not as though the questions were coming out of nowhere!
Perry was at the Television Critics Association's summer press tour when asked if he'd be watching Lifetime's upcoming tell-all The Unauthorized Beverly Hills, 90210 Story, premiering Oct. 3. The answer?
"I don't even watch my own actual self on TV. Why would I watch [this]? No, I don't see it happening," he told reporters.
See, if we were there, we would have asked, "Would you watch it with us? Please?"