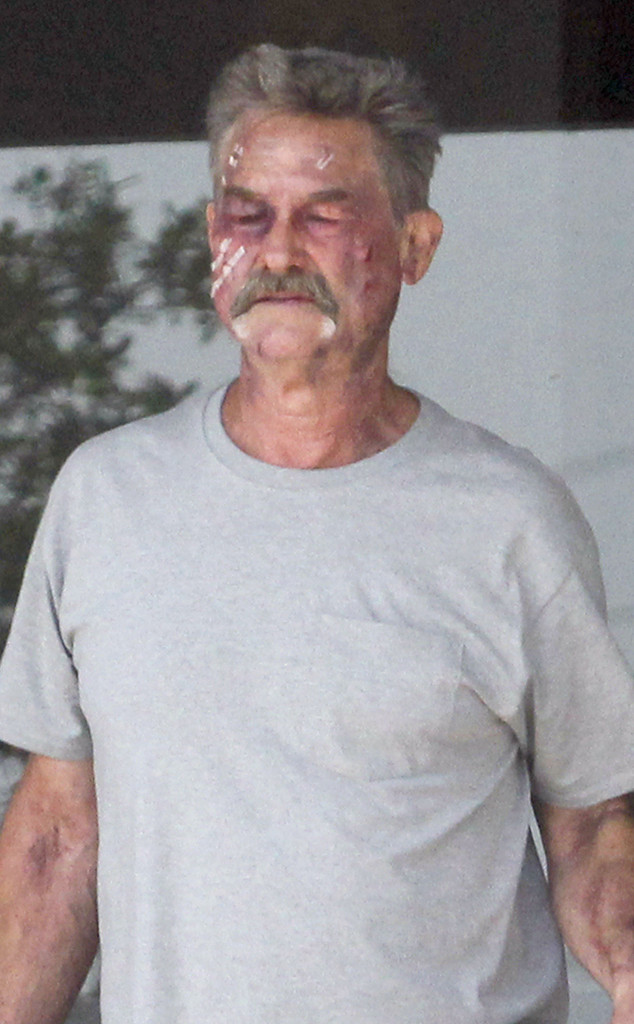 PacificCoastNews
What happened, Kurt Russell?!
The 64-year-old actor was spotted out in New Orleans yesterday with bloody cuts and bruises all over his face and arms.
Goldie Hawn's other half looked injured and, frankly, much worse for wear while strolling around in casual sweatpants, sandals and a gray T-shirt. Russell also donned messy hair with a few bandages over his cheeks and forehead.
So what's the story behind Russell's cuts and bruises?
Happily, it turns out he's not actually hurtin'. It's just movie makeup for his role in the upcoming Deepwater Horizon, which is currently filming in Louisiana. In fact, Kate Hudson is also in the flick with her step-dad, making for a family affair!