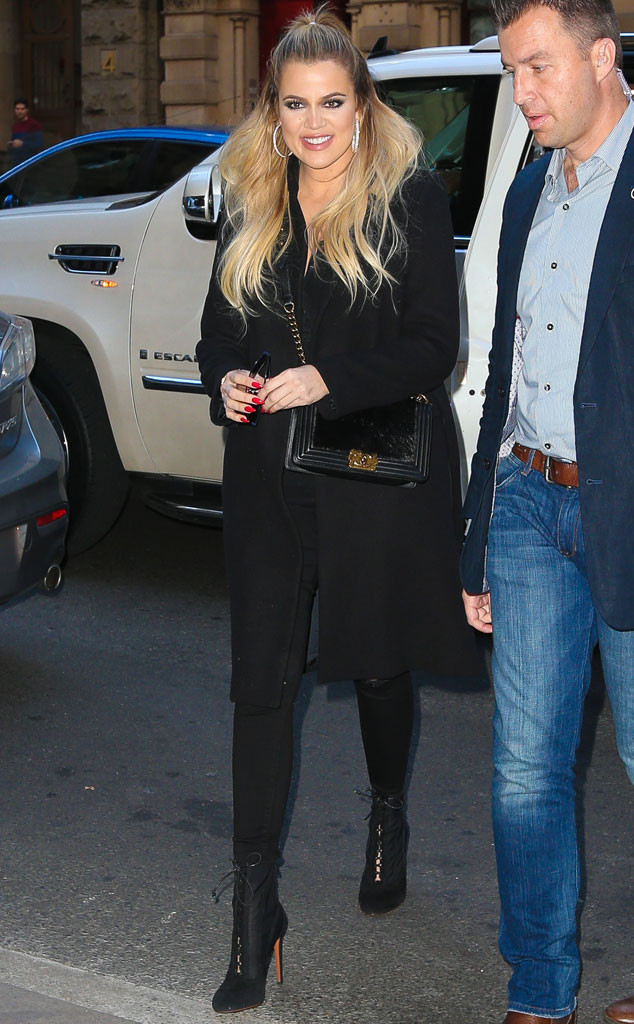 KHAPGG/AKM-GSI
Khloe Kardashian continues to shed pounds as she continues to "go hard" in the gym.
The 31-year-old Keeping Up With the Kardashians recently flew to Australia to promote the Kardashian Kids clothing collection. In radio and TV interviews, she talked about her weight loss journey and about Caitlyn Jenner's recent transition to become a woman.
On Thursday, she appeared on Nova 96.9 FM radio show Fitzy and Wippa, where she was complimented about her fitness regimen.
"When I'm in L.A., I go hard and I've lost like, 35 pounds," Khloe said. "I don't really weigh myself."
The reality star had recently showcased a trim figure while posing with a weight on a sexy cover of Complex magazine.
"It's like, I know how I want to feel in clothes," she said. "And it does become addicting—once you start losing weight and seeing results, you're like, 'I wanna see more!'"